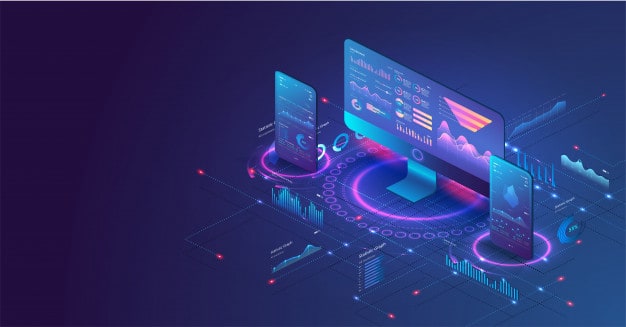 You're building your blog all by yourself, but you're not alone. Get these expert tools to produce top-earning content, all while doing less work.
You might have discovered the 'digital nomad' lifestyle, traveling and posting to the internet to make your own independent income, but you can't do it all alone. Tap into the huge market of tools for bloggers- assets you can use to make your precious creative time more valuable, and take care of the nuts and bolts of your business.
#1. Document Management: Don't let your content manage you.
To attract and keep the interest of your readers, try Sendinblue or Mailchimp. Pro Tip: If you have a Squarespace website, you may have mailchimp coupons and special offers built-in. Squarespace by default introduces users to syndicated posting, allowing for connection with Facebook, Instagram, Google Plus, Twitter, and more, and scheduled posts. It was my first website, and taught me to use Google adwords and my first automated email marketing campaigns.
Sendinblue facilitates email marketing too, and integrates into social media, WordPress, and ads, and even allows live chat and SMS to further engage with your followers. It joins the enormous group of applications which facilitate simultaneous campaigns across many different platforms at once.
If you've been creating blog content for a short time, storing vast quantities of word documents on your laptop might seem ok, but there are so much better ways to create and edit your posts. Get some kind of document management solution, like WordPress or Google Docs. When you do, 3rd party add-ins like Grammarly will be able to work directly with your content.
With Grammarly, your can set the tone for your content, and the app will automatically check to ensure you have the utmost readability appropriate for your audience. If you have other writers, you can use the highly convenient overall score to grade their content, and enforce a level of quality. Beta "tone" features now allow you to select a goal, like "informational and excited," and Grammarly will suggest word choice improvements that conform with the chosen goals.
Did you know that you can achieve over 30% more engagement on Facebook just by posting on Saturday at 1PM EST?
When you're ready to level up your content management with tips like this and more, you should look into fully-fledged SMM solutions, like HootSuite or CoSchedule. These definitely have much more features than the beginner needs, but once you are scheduling your blog posts, automating posting and coordinating across many different social media platforms at targeted locales and times, you'll need some software to help you out.
With Hootsuite, you can contain all of your content elements in one place, so that they can be collaborated on, reused, conformed to new changes, and edited all at once to make unique new stories. Content that was posted in the past and failed to gain traction can be re-posted if buzz cycles back around to the topic you already have posts prepared for.
#2, Search Engines: Carve out your own nook on the internet.
Ok, so your grammar and spelling are perfect, readability, tone, and voice are all optimized. You have a small following of rabid fans that love you. Only, your fanbase isn't growing.
Knowing the exact word to use is key to growing your online base. Keywords are a big business with anything on the internet, and there are serious tools that can help you run the best analysis, so that your message can reach the maximum potential audience. You need to carve out your own niche, with keywords that drive not only a higher volume of traffic, but traffic that sticks- readers that are likely to engage with you and share your content.
Try Sumo, for example, which is an all-in one tool for SEO optimization. It plugs into WordPress and helps with tasks like email campaigns, shopify cart anti-abandonment, and even crunches data for you like email signup benchmarks. If you have trouble getting people on your mailing list, Sumo is the sleek plugin for WordPress, Shopify, and more that can help you welcome new visitors to engage with you.
Or try Yoast, which I would liken to Grammarly for SEO. Add an anchor keyword, and it will help you check the boxes right inside of your WordPress post, to decide what you may want to change to enhance your blog's success.
If you need to pull out the big guns, try Ahrefs, a comprehensive research tool to decide on the best keywords, which will rank the highest, with the lowest difficulty and highest traffic. Entire training courses are available on SEO through Ahrefs' website, from social media marketing basics to structured data. Most people don't use Search Engine Optimization at all for their blogs, so even if you just use the most basic principals, you will be close to leading the pack.
Once you have posted, another big toolset which you will use is automation of the "listening" portion of social media. You can use apps like BuzzSumo to understand what the most popular topics are with your demographic, so you can leverage popular ideas to gain traction.
Use SociAlert to track hashtag usage. You can then use IFTTT to create blog posts, social media posts, or send emails, when a specific hashtag is used.
Use Mention to identify all of the potential customers or readers who are talking about you, and increase engagement. You can quickly identify when you are getting negative press, or create auto-responders to automatically tweet back when others tweet about you, for example. Just make sure not to do it too much, like Delta Air Lines which caused a little scandal last year when they kept re-tweeting even negative press of themselves.
#3, Other people: In the 'gig' economy, 1 = many.
As one blogger to another, the solo way is (probably) not the way to success. You can still maintain your unique voice and vision, but hire others to get the nuts and bolts done. That way, you can have more time and energy to focus on your creative freedom.
It may seem obvious, but you're a writer (right??). Don't waste your time trying to do non-writing tasks.
You're going to need some other work to be done to get away with running a successful blog site. For example, beautiful artwork, templates, and website blocks- get them done mostly for you at Canva, one of the fastest growing DIY media sites. You won't need to learn Adobe Photoshop or Illustrator, but you will get professional logos, graphics, blocks, and more, in record time.
If you need photos or videos, I recommend Unsplash, a free stock photos website, with millions of available art pieces, and easily searchable categories. You can search for the category of art that you need, and all they ask in return is a credit to the original artist on your page or post.
When it comes time to hire someone to take on some work, try Fiverr or Upwork. You can find one-time marketing professionals to design a logo for you, create animations or 3D graphics, video editing, or even hire on someone part time for backup content writing. Upwork handles all of the payment online, and you can even use it to find work as a freelancer, track your time, and showcase your writing portfolio.
If you do wind up taking advantage of the gig economy marketplace and hiring a freelancer or full time worker, you will want to make sure that all of your legal needs are taken care of. Try Legalzoom for making contracts, and DottedSign to make the convenient e-signature fully legal and binding, from anywhere in the world, all from a browser or mobile app.
You are the best tool.
With all of the tools for automation at your fingertips, it is tempting to use technology for all aspects of your work. But it is just as important to understand that there is a time for technology, and a time for the human touch. As technology becomes more and more prevalent in our lives, people become ultra sensitive to bots, robo-calls, spam emails, and the like.
That's why it's important to connect with people directly. Use the blogging tools above to increase the number of engagements that you can get, but once you do get a like, share, or comment, don't use a bot to auto-respond.
You've found your people, now talk to them. Engage directly, tell your story to people who are listening, and make personal connections with your readers, fans, and followers. Believe it or not, with all of the technology that surrounds us, the most powerful marketing is still word of mouth, and that can be for good or for bad.
It's amazing how uncomplicated it all is, isn't it! We live in an amazing world of technology and creativity, and I hope that these tools help you to focus on your work, rather than the mundane aspects of running a business.
Whatever tools you use, remember that there are more people out there that have your back. They will keep things running for you, so you can focus on telling your story. Good luck!