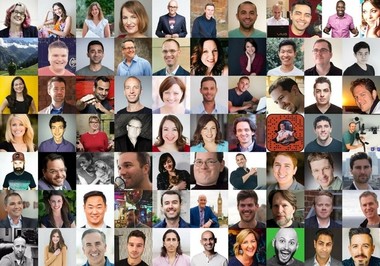 Whether your blog is getting thousands of visitors or you are just thinking about starting one, there are two ways you can follow.
Way #1: Do it on your own, make mistake after mistake, spend months, maybe years without any meaningful results.
Way #2: Find people who have been there, people that own popular blogs that turned into full-time income writing about things they enjoy.
Let me guess, the second way sounds much better, right?
In the last four years, I've read probably thousands of advice on how to grow a blog, what content to write, how to grow an online audience, etc…
But there are a lot of crappy information out there.
As you can imagine, it's not easy to find the right person to follow if you have zero experience and knowledge about this industry.
But don't worry, I've put together a list of 72 creative bloggers who have achieved amazing results with their blogs and teach other people how to do it – the right way.
Free Spreadsheet:
Click here to download
a free spreadsheet with email addresses, Twitter and Facebook profiles and web addresses of all 72 bloggers!
---
Bryan Harris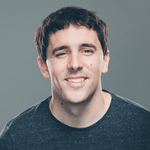 Bryan is the founder of Videofruit.com where he teaches people how to grow, engage and monetize an email list. Whether you are starting out or already have tens of thousands of subscribers – you are going to learn a lot of new (and effective) ways to grow your subscriber base.
He also created a bunch of apps for marketers, bloggers, and entrepreneurs (mostly free).
My favorites are: One Click (free), Drip Sequence(free), List Goal(free), SmartBribe
Favorite case study by Bryan: $10,000 in 24 hours by preselling our product before we built it
---
Mariah Coz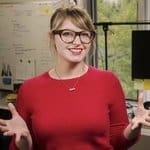 Mariah hosts a fempreneur show where she teaches fellow and aspiring entrepreneurs how to launch their business.
Whether you want to launch a blog, a small online product or a signature course – Mariah is your go-to girl!
And if you are curious about how to host a successful webinar, follow Mariah's advice!
Favorite episode of Fempreneur Show: How to Overcome Fear and Doubt when Creating a Course
---
Brian Dean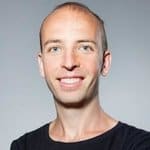 If you've ever wondered:
"Where can I find actionable SEO advice that gets results?", Backlinko.com is the right place.
Backlinko is where professional marketers turn for proven SEO advice.
Brian's effective SEO advice is why marketers from companies like Apple, Disney, IBM, and Amazon subscribe to my email newsletter.
And his results-focused approach to SEO is likely why Inc recently said: "Brian is a really smart SEO guy who knows what's he's talking about because he lives it every day."
Favorite guide: How to Get 260.7% More Organic Traffic In 14 Days (New Strategy + Case Study)
---
Chris Brogan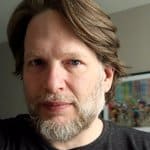 Chris Brogan is CEO of Owner Media Group, providing strategy and skills for the modern business.
He is also a highly sought after professional speaker and the New York Times bestselling author of nine books and counting. His latest is called Find Your Writing Voice.
---
Neil Patel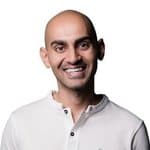 Neil Patel is a New York Times bestselling author.
He is the co-founder of Crazy Egg and Hello Bar and he helps companies like Amazon, NBC, GM, HP, and Viacom grow their revenue.
The Wall Street Journal calls him a top influencer on the web, Forbes says he is one of the top 10 online marketers, and Entrepreneur Magazine says he created one of the 100 most brilliant companies in the world.
He was recognized as a top 100 entrepreneur under the age of 30 by President Obama and one of the top 100 entrepreneurs under the age of 35 by the United Nations.
Neil has also been awarded Congressional Recognition from the United States House of Representatives.
Founder of KissMetrics, QuickSprout and NeilPatel.com.
Favorite article – The complete guide to building your personal brand
---
Robbie Richards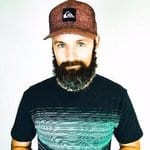 A few years ago He was a fresh out of college working as a social media/ email marketing intern on Fortune 500 projects.
Today, He is a full-stack digital strategist for a fast-growing tech company. He plans, builds, executes and measures digital campaigns for companies across many industries, including real estate, healthcare, hospitality and SaaS companies with 8 figure valuations.
Favorite Article – How To Promote Your Blog: 559,402 Visits & 25,309 Social Shares (with 27 Posts)
---
Jeff Goins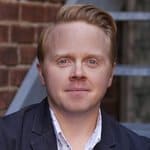 Jeff Goins is an American author, blogger, and speaker. He is the founder of Tribe Writers, an online community for writers.
Jeff has written three books: You Are a Writer, Wrecked, and The In-Between.
---
Cody Lister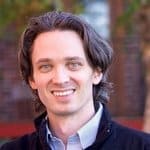 Cody Lister is a laser-focused marketer and blogger on a mission to optimize your business and marketing campaigns. He's the founder of MarketDoc and Content Promotion Summit.
Favorite Article – How to Promote Your Blog to Attract 1,300 Social Shares & 2,752% More Referral Traffic
---
Sarah Peterson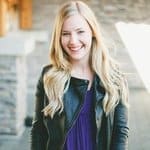 Sarah Peterson is the author of Unsettle.org, where she encourages people to never settle for careers they don't love.
Favorite guide – Using (Free) Facebook Marketing For Massive Site Traffic: A Sumo-Sized Guide
---
Morgan Timm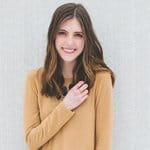 She describes herself as a – Blogger. Gemini vegetarian. Socially awkward but trying. Content @ Teachable.
Every article from Morgan is to the point, actionable, reasonable. I love her writing.
Favorite Article – How to Create a Powerful Sales Page that Converts
---
Amy Porterfield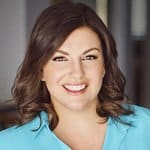 Amy teaches business owners, educators, and entrepreneurs the profitable action steps for building a highly engaged email list, creating online training and selling through webinars.
She is the host of the Online Marketing Made Easy Podcast and blogging at AmyPorterfield.com.
Favorite episode – How to Ask Better Questions and Get Better Business Results
---
Jon Morrow
Jon Morrow is the CEO of Smart Blogger (formerly Boost Blog Traffic) — a company dedicated to teaching you what it really takes to attract loyal readers, get more traffic, and become a respected authority in your niche.
Favorite post – 7 Life Lessons from a Guy Who Can't Move Anything but His Face
---
John Meese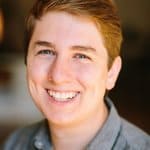 I come alive when I'm helping new entrepreneurs start and grow an online business from scratch―which is now what I get to work on every day.
John also writes content for Michael Hyatt's Platform University.
You can find more about him here:
---
Tami Brehse
She helps small businesses build their brand online. She'll help you tell your brand's story in a way that builds awareness, creates loyalty and ultimately, drives sales.
Favorite Case study – How I Grew My Traffic By Almost 50% in Just 30 Days Using Twitter
---
Rebekah Radice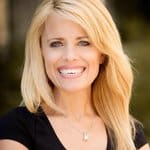 Rebekah Radice is a social media speaker, consultant, and trainer in Los Angeles, CA. Rebekah helps growth-driven leaders build brand awareness and get more exposure on social media.
She the founder of Rebekah Radice Media and RadiantLA, premier training and development companies, and the Chief Marketing Officer of Post Planner. Over the last 10 years, She's trained thousands of growth focused leaders on how to build a purpose-driven marketing system.
---
Benji Hyam
He is a Co-founder of Grow and Convert and Wordable. Previously I ran marketing for 2 startups in SF. Before that, I worked at various companies in San Diego.
Favorite blog post – Starting a Blog? Launch Your Blog Like You Would Launch A Product
---
Melyssa Griffin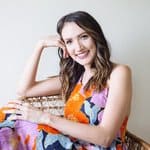 Melyssa Griffin teaches online business and marketing to heart-centered entrepreneurs. She is also an expert on Pinterest marketing.
You can find her blog at http://www.melyssagriffin.com and her podcast – Pursuit With Purpose Podcast.
---
Pamela Wilson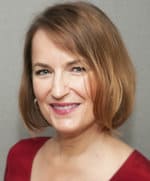 Pamela Wilson is the author of Master Content Marketing: A Simple Strategy to Cure the Blank Page Blues and Attract a Profitable Audience. Find more from Pamela at Big Brand System.
She's a keynote speaker and enjoy sharing what she knows through engaging presentations that are chock-full of useful, practical information.
Specialties include content marketing, online marketing, copywriting, small business marketing, branding, print and web design, and making businesses sound good and look great!
---
Chris Ducker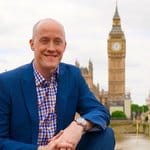 Helping YOU build a future-proof business by becoming the go-to leader in your industry via his blog, podcast, online community and live events!
Chris has been featured in Entrepreneur countless times, as well as in Forbes, Inc.com, Business Insider, the Huffington Post and has graced the covers of Empowered Entrepreneur and Foundr magazines. He recently made Entrepreneur Magazine's Top 50 Online Marketing Influencers of 2014 list.
His book, 'Virtual Freedom' is a 4-time, #1 Bestselling book on Amazon.com (with 300+ 5-Star reviews) and is available in bookstores worldwide.
---
Adam Connell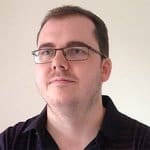 He helps entrepreneurs reach more people online. Founder of BloggingWizard.
Blogging Wizard is a community of savvy bloggers, launched in 2012. Our aim is to share real-world, actionable tactics and strategies that you can put into action right away.
Favorite post – The Definitive Guide To Growing Your Blog's Audience 3x Faster
---
Andrew Warner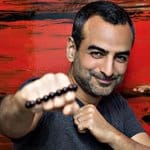 He created Mixergy to help ambitious people who love business as much as he does learn from a mix of experienced mentors.
He does that through interviews where founders tell their stories and courses where they teach a solution to issues that can cripple founders.
---
Matt McWilliams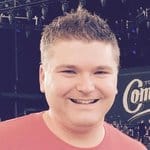 Making affiliate launches simple. Working with clients like Michael Hyatt, JeffGoins, LewisHowes, RayEdwards, & more.
Matt McWilliams is the President of Matt McWilliams Consulting, providing marketing consulting to small and medium sized businesses ranging from retail clothing to music instruction.
In 2010, Matt won the Affiliate Summit Pinnacle Awards Affiliate Manager of the Year. The Affiliate Summit Pinnacle Awards are affiliate marketing's most prestigious, competitive honor for the leaders in the space.
---
Marc Guberti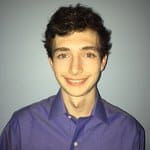 19 Year Old Entrepreneur, Author, Blogger, Digital Marketing Expert, Speaker, Instructor HootSuite Ambassador, Runner, Dog Lover, Red Sox fan.
He is the host of a few virtual summits and Breakthrough Success Podcast.
Find out more about Marc at his blog.
---
Derek Halpern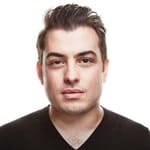 Social Triggers was founded by Derek Halpern. Derek is an expert marketer and entrepreneur.
After building several successful websites in various niches (entertainment, fashion, etc.), he's refocused on what he loves most: Building and Marketing Businesses.
You'll find that his approach to marketing is effective. He developed it over the past few years, and it has helped him build a few wildly popular websites, one of which attracted more than 1,000,000 page views in a single day.
More specifically, he uses the perfect blend of data-driven marketing (conversion rates, academic research, and personal case studies) and content marketing to get traffic, attract customers, and sell products online.
---
Joanna Wiebe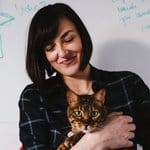 She is the owner of Copy Hackers.
Copy Hackers Promises to Help You Write More Persuasive, Believable and Usable Copy… Sans Pixie Dust… So You Can Boost Your Website & Email Conversion Rates
Favorite tutorial – How to write better bullet lists
---
Benjamin Hardy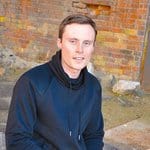 #1 writer on Medium.com. Pursuing PhD in Motivation-Psych.
He writes about self-improvement, motivation, and entrepreneurship. His writing is fueled by his personal experiences, self-directed education, and formal education.
You can find his blog at https://benjaminhardy.com/
---
Jeff Walker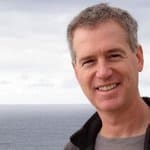 Jeff Walker is the author of the #1 New York Times Bestseller "Launch: An Internet Millionaire's Secret Formula To Sell Almost Anything Online, Build A Business You Love, And Live The Life Of Your Dreams.".
He's also the creator of the Product Launch Formula and his strategies have literally transformed the way stuff is sold online. Along the way, he's become one of the top entrepreneurial and marketing trainers in the world.
---
Danny Iny
Danny Iny is the founder of Mirasee, host of the Business Reimagined podcast, best-selling author of multiple books including Engagement from Scratch!, The Audience Revolution, and Teach and Grow Rich, and creator of the acclaimed Audience Business Masterclass and Course Builder's Laboratory training programs, which have together graduated over 5,000 value-driven online entrepreneurs.
---
Michael Stelzner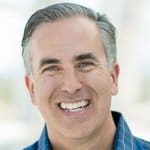 Founder: Social Media Examiner & Social Media Marketing World; host: Social Media Marketing podcast; author: Launch & Writing White Papers; committed Christian.
He is a host of Social Media Marketing World event that is happening every year in San Diego.
---
Ramit Sethi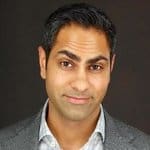 New York Times bestselling author and founder of iwillteachyoutoberich.com.
Over 1,000,000 people read my material to learn how to use psychology and systems to live a Rich Life.
That could mean automating your finances, making more money, finding your Dream Job, starting an online business or mastering your inner psychology.
---
Ryan Deiss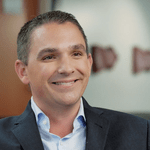 Ryan Deiss has been called one of the world's leading digital marketers by Shark Tank star, Daymond John.
His company, DigitalMarketer, is the leading provider of digital marketing training and certifications. Its community has over 15,000 paid members and over a half a million subscribers.
---
Aaron Lee
If you want to learn how to leverage social media to grow your business – You're in the right place.
If you're not getting any traffic or results from it – You're also in the right place.
There are strategies, tips, guides and updates that he will share with you that I will not hold back that will help you fully utilize social media to grow your business.
---
Noah Kagan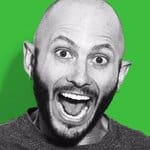 Who Is Noah Kagan? OkDork is actionable business advice for entrepreneurs and other successful people. He is also the Chief Sumo at Sumo.com and AppSumo.com, where we help entrepreneurs kick more ass. … Our site includes in-depth guides and strategies on how to start a business, marketing, and more.
---
Pat Flynn
Smart Passive Income is a resource run by me, Pat Flynn, to teach you proven strategies for running an online business and optimizing it for passive income.
His blog which has recently become one of the fastest growing blogs in the online marketing and blogging industry. He also hosts The Smart Passive Income Podcast, which was at one point the #3 overall business podcast in iTunes, ahead of podcasts from well-known public figures and authors, including Oprah, Suze Orman and Jim Cramer.
---
Ana Hoffman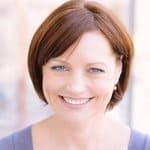 Ana owns a blog at Traffic Generation Cafe.
TGC primarily focuses on free traffic generation strategies, like SEO, social media, blogging and other internet marketing methods.
She is also proud to offer her very special and very thorough blog audits – they don't call her Mad Russian and Tzarina of SEO for no reason.
SEO consultant at heart, She's always here to serve my readers and subscribers, which I hope you will join in the nearest future – after reading my profile, for instance.
---
John Lee Dumas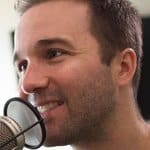 John Lee Dumas is an American entrepreneur and podcaster based in Puerto Rico. He is the founder and host of EOFire, a daily podcast that interviews entrepreneurs 7 days a week.
They want to reach professionals, business owners and entrepreneurs (aspiring and otherwise!) with the world's best interviews, insights and actionable advice – delivered straight from the trenches via successful entrepreneurs who are living it.
The focus of EOFire is simple: He wants to glean and share game-changing, life-altering insights from the most inspiring, entertaining and insightful entrepreneurs he can find.
---
Jay Baer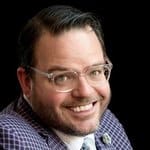 Jay shows you how to use technology as an unfair marketing and customer service advantage.
Audiences will rethink their approach to marketing and customer service, helping them gain more customers and keep those they've already earned.
You can find his blog Grow And Convert here:
---
Mark Schaefer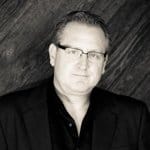 Mark Schaefer is an author, blogger, speaker, and Social Media Marketing strategy consultant.
As Executive Director of U.S.-based Schaefer Marketing Solutions, he specializes in marketing strategy and social media workshops. Clients include both start-ups and global brands such as Adidas, J&J, Dell, AT&T, U.S. Air Force, and the UK government.
---
Brian Clark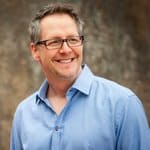 Brian Clark is a writer, traveler, and serial entrepreneur. He heads up Copyblogger and StudioPress and is co-founder and chief evangelist for Rainmaker Digital Services.
Clark's other projects include the personal growth newsletter Further, and Unemployable, a resource that provides smart strategies for freelancers, consultants, coaches, and entrepreneurs.
---
Rand Fishkin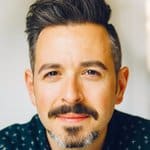 Rand Fishkin is the CEO & Co-Founder of SEOmoz, a leader in the field of search engine optimization tools, resources & community.
In 2009, he was named among the 30 Best Young Tech Entrepreneurs Under 30 by BusinessWeek, and has been written about it in the Seattle Times, Newsweek and the New York Times among others.
---
Nathan Latka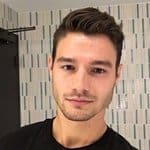 Nathan Latka is the founder of The Top Entrepreneur podcast and Heyo which was acquired in 2016.
Experienced Chief Executive Officer with a demonstrated history of working in the internet industry. Skilled in Search Engine Optimization (SEO), Digital Strategy, Sales, Mobile Applications, and Web Design.
---
Tom Kulzer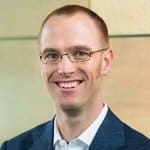 CEO & Founder of AWeber email marketing software helping over 120,000 current small businesses around the world.
From the moment our CEO Tom Kulzer founded AWeber back in 1998, that's been our primary mission. Since then, AWeber has grown into a team focused on helping customers achieve success with email – whether we're building AWesome tools and features or providing live support and education.
---
Peg Fitzpatrick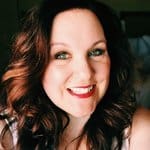 Peg Fitzpatrick is the Co-author The Art of Social Media: Power Tips for Power Users with Guy Kawasaki.
Social media is her passion and her job. She is here sharing her professional experience working day to day in the trenches of social media, marketing, and blogging. She works with global brands and leaders in the social media sphere.
---
Selena Soo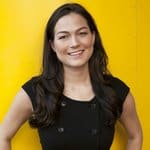 Founder of S2Groupe. She also writes for @ForbesWoman and @HuffingtonPost.
She is passionate about helping visionary entrepreneurs, experts, and authors make a bigger difference in the world.
She does this by helping them build powerful & memorable brands and connecting them to influencers, media and strategic partners who can help move their business forward.
---
Darren Rowse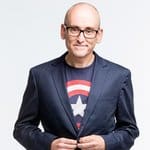 Darren Rowse is the owner of ProBlogger.com – a Blog that helps bloggers to add income streams to their blogs.
He's a full-time Blogger making a living from this new and dynamic medium from blogs like Digital Photography School.
He's also an author and speaker.
---
Lilach Bullock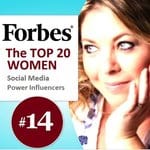 Lilach Bullock is a social media expert, keynote speaker & trainer. Learn more about how she can help you grow your business and generate more leads.
Officially, She is a digital marketing consultant and trainer, social media expert and professional speaker. Unofficially, She's a one-woman hurricane, blitzing my way across the web on a mission to save the world from drab landing pages and sales funnels that don't convert.
She's serious about sales but don't take herself too seriously. She's enthusiastic about social media but have a life outside of a smartphone screen. She's a professional speaker and yet, when it comes to speaking about my own achievements, She comes across all shy.
---
David Risley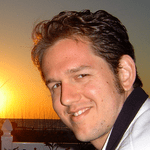 ProBlogger, Internet Entrepreneur. I Show Bloggers How To Generate A Full-Time Income Online and Turn Their Passion Into a Solid, Profitable Business.
So, whether you're an individual blogger looking to create or grow an online business, a business owner seeking to expand reach and sales, an online marketer looking to better employ blogging… or a individual or blogger just looking to make a difference in the world via the Internet… Blog Marketing Academy is here to show you how to succeed.
---
Yaro Starak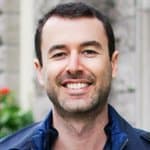 Yaro Starak and is the founder and writer of Entrepreneurs-Journey.com.
This blog is for my fellow entrepreneurs, especially if you are interested in following the online business model I have leveraged to make over a million dollars…
That business model is:
Start A Blog
Grow An Email Newsletter
Sell Your Own Digital Products
In previous years as an entrepreneur I have created, managed and sold several different Internet businesses.
---
Leslie Samuel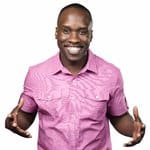 Owner of Become A Blogger and Interactive Biology. Head of Training at Social Media Examiner.
He's a firm believer that what we do online can open doors and change lives. A biology blog he created landed him landed him his dream job as an Anatomy professor at Andrews University, which has increased his passion for letting the world know that Blogging is a force to be reckoned with.
He has since left his job to be a full-time blogger. In his podcast, Learning With Leslie, he teaches solid lessons about how to build a blog that will have an impact, in addition to interviewing other successful bloggers who have built successful platforms and turned them into thriving online businesses.
---
Tor Refsland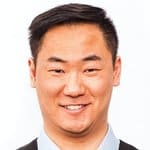 I help healthy #businesses get tons of #customers with #traffic from Google. Multi award-winning blogger & #SEO strategist.
Favorite post – How To Get Featured On 85 Blogs In 12 Months – Blogger Outreach Strategy
---
Mike Kawula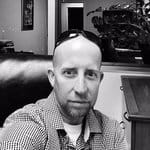 Entrepreneur, Author, Inc 500 Alum, Dad & Husband ? CEO @theSocialQuant Social Media Twitter Startup Tool ? Top 100 Marketing Influencer.
Social Quant is a must have Twitter Marketing service declared by Huffington Post, HubSpot, Forbes Top 10 Influencer Kim Garst, Growth Hacking Digest and many others.
---
Pamela Slim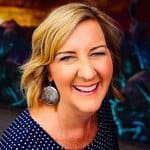 Pamela Slim is an award-winning author, speaker and small business strategist.
She is the founder of K'é, a small business community space in downtown Mesa, where she conducts classes, hosts networking events and creates content for her virtual programs.
Pam spent the first 10 years of her business as a consultant to large companies such as Hewlett-Packard, Charles Schwab and Cisco Systems, where she worked with thousands of executives, managers and employees.
Find out more about Pamela at http://www.pamelaslim.com/
---
Dave Gerhardt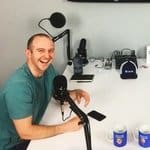 Dave leads marketing at Drift and is the co-host of Seeking Wisdom, a weekly podcast all about personal, professional and intellectual growth.
Favorite article – Content Marketing Lessons: Here's What We Learned Growing Our Blog From 200 To 27,000 Visitors
---
Alfred Lua
Alfred Lua. Content Crafter at Buffer. I swim, cycle, and run a lot. When I'm not doing all those, I love to read and try new things.
Favorite article: How We Increased the Readership of Buffer's Blog to Over 1.5 Million Visits
---
Tylar Hakes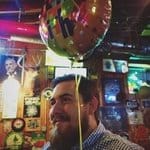 Strategy Director & Principal YesOptimist. Prev: Startup growth/marketing. Passionate about equality, education, social justice. Purveyor of hip-hop. Beer fan.
Favorite post – How We Scaled from 0 Organic Traffic to 100,000 Visitors/Mo (In About One Year)
---
Dmitry Dragilev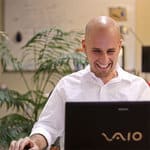 Dmitry Dragilev runs a growth hacking consultancy helping startups grow and acquire customers through unconventional ways. He also runs a service called JustReachOut helping startups get featured in the press.
Favorite post – How to Rank Higher on Google for Tough Keywords in 90 Days
---
Ana Gotter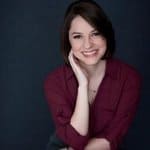 As an expert business writer, editor, ghostwriter, and content marketer, She helps businesses across industries communicate their ideas and grow their brands.
Find out more about Ana here:
Favorite guide – A Step-by-Step Guide to Pinterest Marketing
---
Jimmy Daly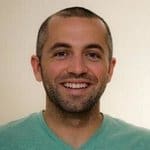 He is a writer, a marketer, editor, and newsletter publisher. Teaching people how to level up their content marketing.
---
Sean Bestor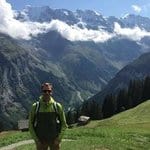 Copywriter, Blogger and Growth Marketing Expert + MN Sports Lover/Loather. Content Sumo at SumoMe.
Favorite article – How to Get Thousands of Leads from Quora in Five Months
---
Dave Schneider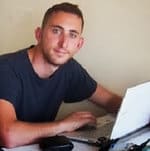 He excels in content marketing and all things written. He's the founder of Ninja Outreach.
Ninja Outreach is now a blooming software business, which also offers digital marketing services ranging from prospecting to entirely done for you outreach campaigns.
Favorite post – Epic List of Online Digital Marketing Case Studies
---
Liz Longrace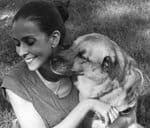 She is the owner of strongsensitivesouls.com – Self-love and empowerment for sensitive souls.
---
Jacob McMillen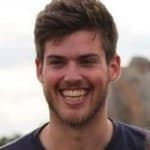 Jacob McMillen is a copywriter and content strategist. He increases your online revenue by writing copy that sells and blogs that convert.
Favorite post – I Tested 20 Content Promotion Strategies And Found 3 Big Winners
---
Josh Earl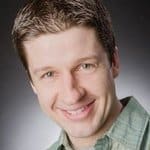 He is a copywriter, email marketer, and programmer.
He writes marketing emails for clients in several markets, including tax prep, chiropractic and dental practice development, Internet marketing, and software as a service.
He runs a weekly email newsletter for programmers with more than 78,000 subscribers.
He is the author of two self-published books for programmers.
Favorite case study – What I Learned From Growing My Email List 3,418% (Nearly 200k) in Just 11 Days
---
Liam Austin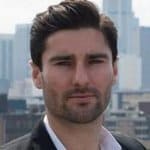 Entrepreneur, tech, small business, surf, football and founder EHQcom.
He is a host of many virtual summits (Instagram Success Summit, LinkedIn Success Summit, Email Marketing Success Summit…).
---
Marisa Murgatroyd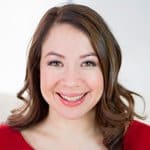 Marisa Murgatroyd is the founder of Live Your Message, where she turns entrepreneurs into Online Superheroes.
Marisa has always used media to understand and magnify her experience of the world.
From her early days of carefree writing and photography to her decade-long career as an award-winning video, print, and web producer, Marisa has spent her life creating media.
After winning multiple awards in creative writing and photography as a high school student, she went on to study the art and science of media production at Brown University and got a Masters in communication design at a prestigious London art school.
---
Navid Moazzez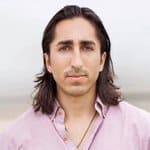 Navid Moazzez, named by The Huffington Post as the world's leading virtual summit expert shows you how to start and grow your online business from scratch.
he is passionate about lifestyle entrepreneurship and online marketing and helping individuals better understand how to market themselves online, specifically using social media, and building a strong personal brand via online platforms such as blogging, podcasting, web show and video marketing on YouTube.
---
Joseph Michael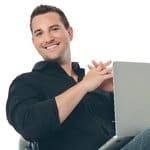 Joseph Michael is a top-notch Scrivener coach who helps people become world-class writers by mastering Scrivener.
His online course, Learn Scrivener Fast, has helped even best-selling authors and full-time writers like Michael Hyatt and Joanna Penn create their best work.
---
Casey Zeman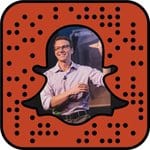 He is the founder of EasyWebinar, #Fullscope.tv & the FB group #TribeMinded. He teaches about live video, webinars, and broadcasting for building your business!
His goals are to provide your company cutting edge solutions for gaining wide spread exposure and profitability within your market.
---
Ashley Hockney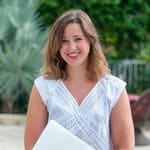 Ashley Hockney is the Content Marketer & Writer at Teachable (Create & Sell Online Courses).
Her knowledge spans both the marketing and literary fields. Her background is in food & beverage PR i.e. she wants to talk to you about single malts.
---
Ankur Nagpal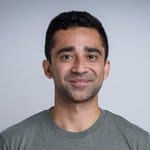 Ankur Nagpal is the founder of Teachable, who pledges to make you a lot of cash money if you teach online with Teachable.com.
---
Matt Ackerson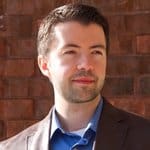 Matt is the founder of Autogrow where he is honored to work with an amazing team. They help entrepreneurs grow their businesses with online sales funnels and digital marketing.
He publishes awesome weekly articles on online sales #funnels and #leadgen for #smallbiz. He also provides a productized service around this.
---
Sonia Simone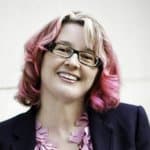 She's a content marketer. Everything She does and everything she has done has been focused on creating more remarkable relationships with customers. When you communicate intense respect, integrity and an attitude of service, you're rewarded with business. Simple, but rarely easy.
Sonia Simone is co-founder and Chief Content Officer of Rainmaker Digital. Get more from Sonia on the CopybloggerFM podcast, or connect on Twitter.
---
Free Spreadsheet:
Click here to download
a free spreadsheet with email addresses, Twitter and Facebook profiles and web addresses of all 72 bloggers!
Do you know someone who should be included in this list?
Let me know about him/her in the comments.