Email marketing is the most primitive yet preferred method of promoting brands and engaging with customers. It is one of the most effective strategies to fetch visitors and turn them into customers. Although it is an effective medium, it depends on how you are making the best use of it with the right methods and tools. If you are using it the right way, you can pull in higher revenues; otherwise, it could be a total waste of your time as well as money.
Your campaign's success depends upon the execution of your strategies, the quality of your leads, and the email list. If you take good care of all these things, you can increase conversion rates for your email marketing campaigns. Before jumping outrightly to how to improve your campaign conversion rates, Let's see how email marketing could be profitable for your business.
What are the profits a business can catch through email marketing :
It is cost-effective: Email marketing can let you save a lot of your money and time. Email newsletters will help you catch the attention of many prospects and visitors. Create catchy templates of them, and you are good to go!
Enhance the brand value: Let your prospects know your unique identity. Just put in the title, logo, and brand graphics in the email templates you would be used for communication. Whenever you communicate with the prospects, they will get a glimpse of it and will recognize you immediately.
Stay connected to your customers: Email marketing is a continuous medium to stay connected with your customers. Connect with them regularly and provide them catchy offers. It will help them to contact you whenever they need any product or info about them.
Create awareness in existing clients: Your current customers must be aware of your new arrivals and offers. With email newsletters, you can continuously make them aware of the latest products and services. Maybe some of them will immediately catch their attention, and they will buy it.
Engage with blogs and articles: You can use the content you create for your newsletters. Use it as an ebook, a free guide to catching more subscribers. Post your articles and blogs on social media and re-engage your subscribers so that they visit your website.
How to improve conversion rates for your email marketing campaigns :
We have already discussed the profits of marketing automation tools for a marketer that can conquer through email marketing. It's time to discuss the very goal a marketer wants to achieve through his campaigns. i.e .,conversion rates.
Email marketing has always been ahead in comparison to other marketing tactics to convert visitors. Also, it helps in gaining higher returns on investment. But you will only earn higher returns when your campaigns can convert visitors into customers.
So, to get conversions, you need to change some specific elements of your email campaigns. They could be as trivial as your email subject line.
Here are some of the tips to improve your campaign conversion rates :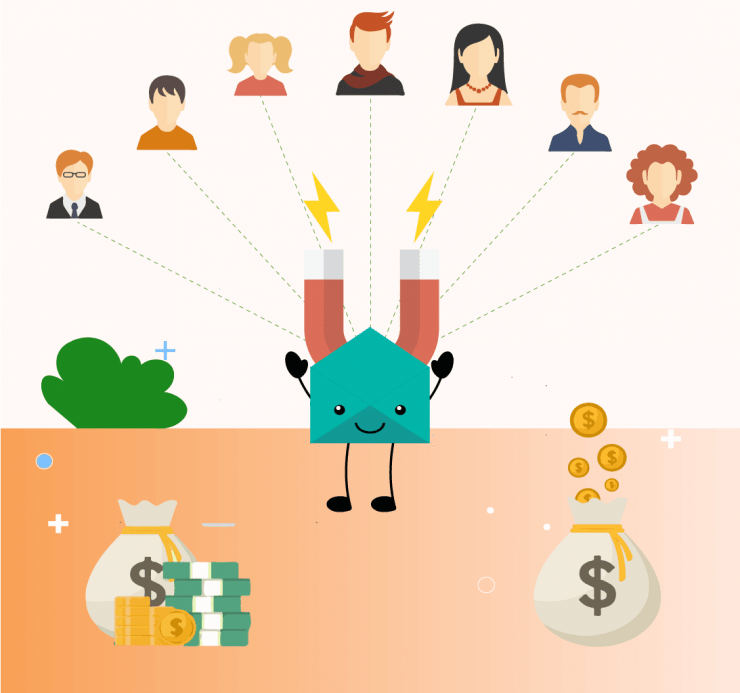 Optimize email campaigns for mobile devices :
Gone are the days when people will individually open their laptops to check emails. Nowadays people use mobile devices to monitor every trivial activity. In such a case, it becomes your responsibility to optimize your email campaigns for mobile devices.
Below are the crucial points on how can you optimize your email campaigns
Keep the subject line of the email short so that people can quickly view them. You can limit the characters count to 30-35.
Layout: A single column layout will promptly work up for you. Also, remember to keep it short and precise.
Large fonts: Use large fonts if you are using a shooter text so that it's easily readable.
Clickable links: Watch out for the links you put in your email campaigns to see if they are clickable.
Image size:
The images you load in your email campaigns must be smaller in size, so they don't take much time in loading.
They are the prominent elements to turn your visitors into converts because when people click on them. They are immediately navigated to the landing pages. It's elemental to make them bulletproof so they can run effectively on mobile devices.
Tip
Remember to test the optimization so that you can know which elements are working and which are neglected by the visitors. You can run AB tests on the elements and see how your segmented users are reacting to them.
2. Create segments out of your email lists: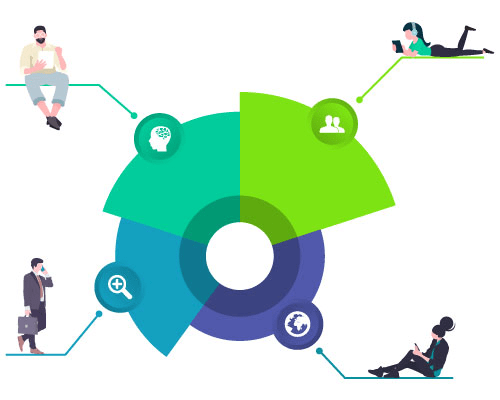 Your subscribers are the ultimate drivers of your business success. It's important to filter your email lists time and again to look at the people who are never active. Also, add other subscribers in the list who you think can easily convert. You can determine the quality of your email lists through the open rates of your emails.
How to know your email list has the potentiality :
Your quality of subscribers will show your capability to convert.
If you have actively kept a check on your subscribers, such as adding new ones and removing the old ones. Your email list will inevitably show some high potentials for better conversions.
If you are putting much of the focus on fetching high potential subscribers.
If you have created segments out of your email list.
Tip
Segmenting your subscribers must be your ultimate priority as different subscribers have different beliefs and opinions. You can segment your subscribers based on their age, gender, psychographic factors, their lifestyles, hobbies, and location.
Further, you can engage the segmented users by adding a tone of personalization in your email campaigns. Personalization will help you in retaining your subscribers for a long-time. But you need to understand the subscribers quite profoundly to strengthen your relationship with them. As you create campaigns specifically for your subscribers based on the above factors, you can survive in the long run by attaining more conversions. Taking care of your subscribers' unique needs will immediately turn them up to react to your campaigns.
3. Nudge subscribers with great content:
The best way to capture your subscriber's attention is through qualitative content. The qualitative content in an email campaign is not limited to the promotion of your brand. It involves the subject line and your sender's name also.
They are the first elements to which a subscriber pays their attention. Your sender name must be relatable to your brand. To make it more recognizable, always use the same name. When it comes to your subject line, it must have the following characteristics :
The Subject line must be short and descriptive.
They must create urgency and evoke emotion in people's minds.
Personalize your subject lines so that people can immediately consider clicking on your emails.
Add further relevance to the subscribers by extending some content into your preview text.
It was the first step to nudge your subscribers to open up your email. The next step is to trigger them through relevant content. You must keep certain essential things in your mind while creating your content :
Your content must be in alignment with your goals.
Optimize your content so that your open and click rates enhance.
Create content according to the needs of your subscribers for more engagement.
Your content must be as per the current stage of the buyer.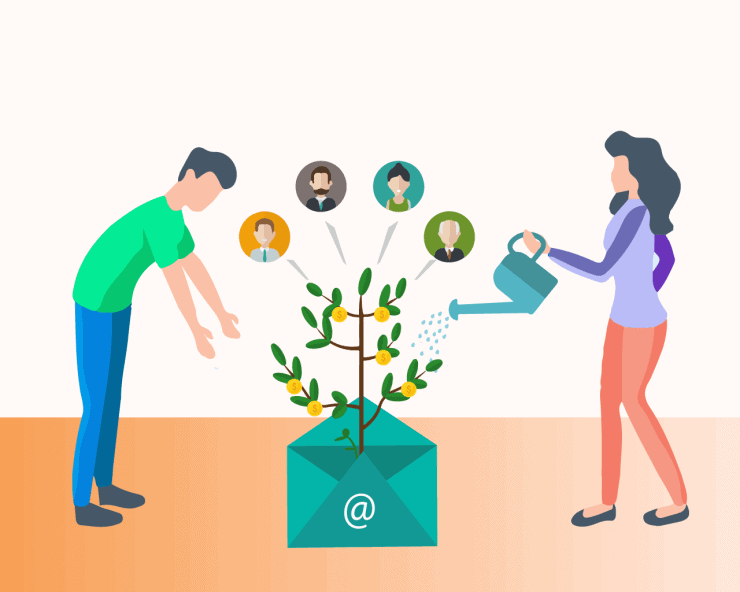 4. Use double opt-in for engagement:
Double-opt in is a great way to know your subscribers' nod to receive your emails. It is asking your subscribers that as they have subscribed to your email newsletter, they will now receive all the email alerts.
They simply have to click on the confirmation link, and the opt-in process completes.
It helps you to avoid the spamming of your emails. Also, you will know you are dealing with real people and not fake ones.
How does double-opt-in help you :
Double-opt in helps you keep only those people in your list who are interested in receiving your emails.
It gives you the chance to communicate with the subscribers as you introduce yourself in the double opt-in.
It allows you to explore more marketing opportunities by providing special offers to your subscribers
Your subscribers become more sure of your brand once they have interacted with you through the double opt-in. There are more chances that they convert naturally.
5. Trigger subscribers by automating campaigns:
You must keep on triggering your subscribers so that they respond and act upon it. Once they are opt-in, you can create urgency so that subscribers immediately react.
Reach out to your subscribers through triggering automated emails :
Send them emails when they view the pages or download the content.
Send them a welcome email when they subscribe to your blogs.
Engage them with email campaigns when they register for a webinar.
Re-Engage them when they search for a product or abandon your cart.
Send an upsell email based on the customer's past purchases.
You can engage customers by reminding him about his monthly purchases.
You can gain advantages of many other opportunities similar to that of the above instances and use automated campaigns to have access to them. But don't forget that your campaigns must be relevant to the users you are targeting.
Conclusion
These were some of the great steps you could take to improve your conversion rates. You will surely see the mind-boggling results as stated above, even changing a subject line of an email campaign can work wonders!