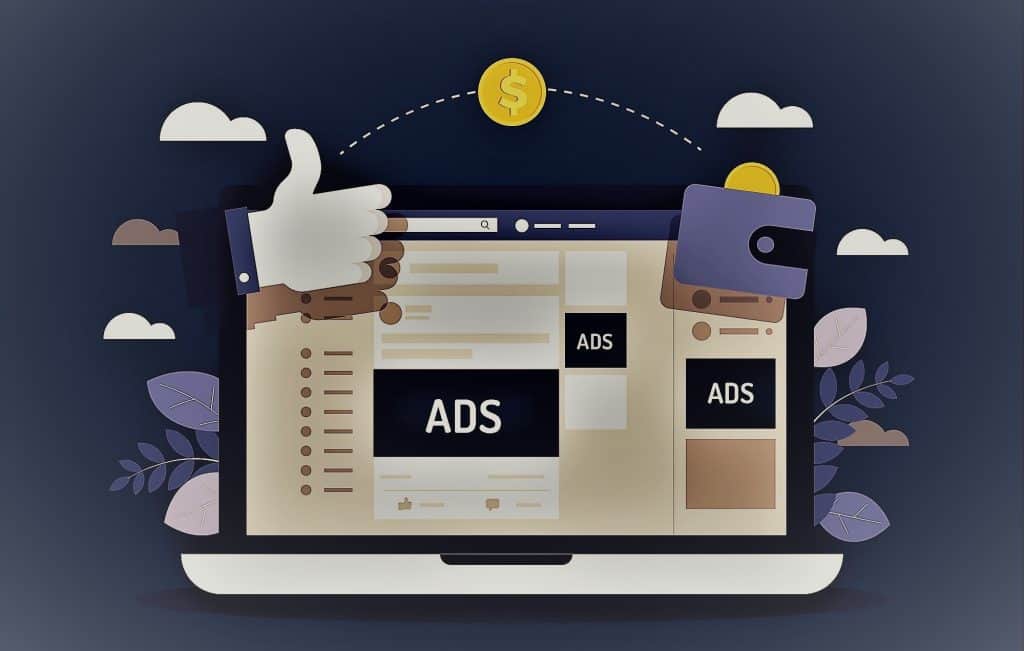 Ah, Facebook ads campaigns – they've only been with us for 12 short years but, it seems like they've been a part of our marketing plans forever. Love them or hate them, six million (count 'em) businesses used Facebook ads to reach their target customers in 2021.
There's a constant low-lying grumble in the business world that 'Facebook ads don't work.' That's simply not true – they work, and they work well – as long as you know how to use them. Many marketers make the mistake of simply transferring their regular advertising message into their Facebook advertising and then sending it off into the world. Facebook advertising is a unique medium and, should always be treated as such in order to pull in those customers. The following is our guide to creating a fabulous Facebook ad campaign that actually gets results!
Want to get the hashtag strategy that brings me 11,000 impressions per post?
Get The Ultimate Instagram Hashtags Cheatsheet
Download now!
50% Complete
Get The Ultimate Instagram Hashtags Cheatsheet
Attract the right people to your profile using Hashtags on Instagram
100% Privacy. We will never spam you.
100% Privacy. We will never spam you.
Know your audience
Before you write so much as a word or upload a single picture, you need to get to grips with the audience that you're targeting. You no doubt already have your tried and tested demographic which you use for Facebook ads but, that's not quite enough. From your usual list, go to Audience Insights. This will allow you to mine audience insights in order to find new potential customers based on the profile of the people who already like your page. It's hard to over-emphasis the importance of getting your audience right with Facebook advertising – it doesn't matter how great your advert is if it's not connecting with the right people.
The big picture
Now that you've got your audience locked down, it's time to start creating your ad and, the first – and most important step of that is your imagery. If you're selling products, a carousel ad is a good idea as it allows you to showcase a number of products in one advert. Whether you're using one image or three, it needs to be great. Statistics show that people respond much more to imagery than simple words and, the image you use should strike a chord with the people that your advert reaches (see what we mean about your audience being important). Avoid busy or overly complicated images and opt for something which is simple, effective and, which reflects your brand.
It's only words
When it comes to the wording of your ad, less is more. The character limit for a Facebook ad is 90 characters – this is a guideline, not a challenge! Keep your message short, concise but interesting. The aim of your Facebook ad is to send potential customers sailing through to your landing page but so, where possible, the content of your ad should include:
Customer pain point
Benefit of using your product or service
How to get your product or service
As with your imagery, make sure that your wording is consistent with your brand and does not contain any obnoxious or offensive words which will see you being sent to Facebook jail. Customers are pretty savvy these days so try to make your content organic rather than a shouty sales message which people will tend to scroll past.
Make your call to action count
A lot of marketers assume that, after reading their ad, potential customers will automatically click through to their site to find out more. Nice idea but not necessarily correct. Make sure that your ad contains a really strong call to action and, where possible, include an offer or incentive to get those fingers clicking or swiping. With so much going on on Facebook, Facebookers become very selective about the ads that they can be bothered engaging with. A time sensitive offer is always a winner when it comes to engagement.
Align your ad with your landing page
When setting up your Facebook ad, it's really important to make sure that it's in line with your landing page; there are a few reasons for this:
The potential customer will see the transition from Facebook to page as seamless
You'll get a better Ad Relevance Score
You'll pay less per click
You'll increase your conversion rate
Although it may be a nuisance to tailor your landing page to your Facebook ad, this really is an important step which will save you money, improve your reputation and create a greater sense of trust with the customer.
Testing, testing
OK, we know we really shouldn't have to tell you this but we're going to anyway. It's hard to exaggerate the importance of testing when it comes to your Facebook ads. Not only do you need to do A/B testing for completely different ads but, it's also important to perform testing for the same ad with different elements to see what works. Yes, we know that testing is a nuisance but, how else do you expect to figure out what works and what doesn't?
As with anything else, Facebook advertising takes a bit of getting to grips with but it really is worth the effort. Do we need to remind you that there are, quite literally, millions of people out there just waiting for an ad like yours?
This article was contributed by Ben. Ultimate Banners are the premium pull up banner printer and bespoke sign maker based in Birmingham UK.