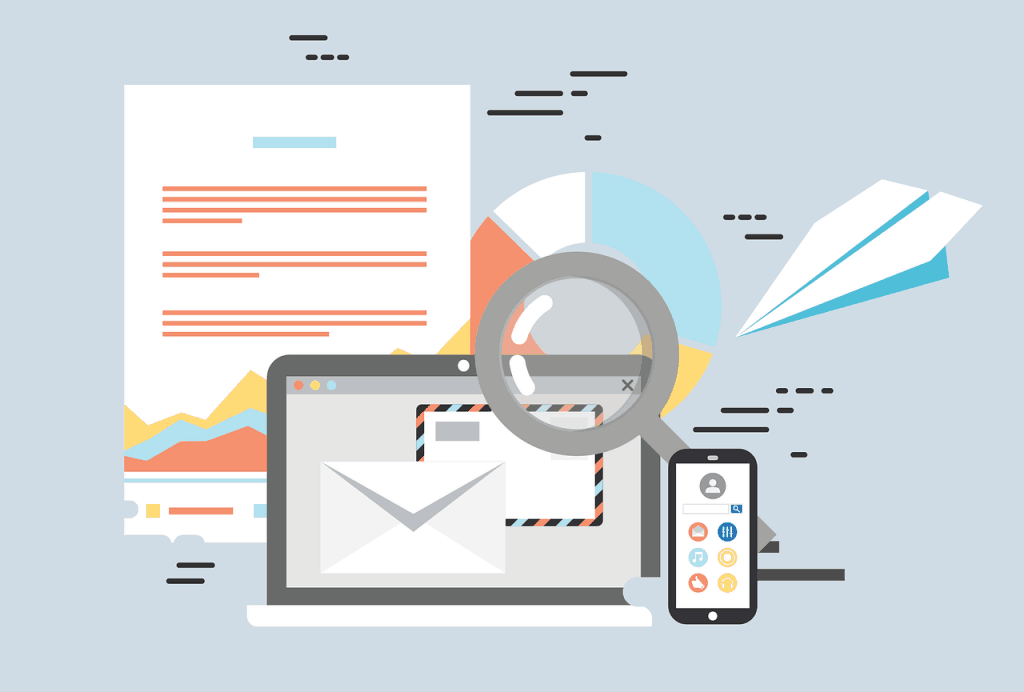 Influencer marketing on Instagram is one of the rare surefire ways to grab the attention of your audience and raise awareness quickly and effectively. With over 1 billion users, Instagram is a social media giant that can earn you that much-needed exposure and inspire the target audience to engage with your content.
According to the report, Instagram ranks #1 for the most important and impactful influencer marketing channel. The power of the platform comes from its visual nature, which makes it ideal for product and brand promotion.
Want to get the hashtag strategy that brings me 11,000 impressions per post?
Get The Ultimate Instagram Hashtags Cheatsheet
Download now!
50% Complete
Get The Ultimate Instagram Hashtags Cheatsheet
Attract the right people to your profile using Hashtags on Instagram
100% Privacy. We will never spam you.
100% Privacy. We will never spam you.
But how exactly does influencer marketing on Instagram function? If you want to know how to do it productively, keep reading our step by step guide!
Get to Know Instagram Influencers
Before you take any specific action, you need to know the answer to one simple question: Who are Instagram influencers? It's a critical issue because the results of your campaigns depend on the type of influencer you choose to represent and promote the brand.
By definition, an influencer is an individual who has the power to affect the purchase decisions of others because of his/her authority, knowledge, position or relationship with his/her audience. This is exactly why almost 50% of consumers depend on influencer recommendations.
We recognize two main types of Instagram influencers:
Macro-influencers: These are extremely popular individuals, also known as celebrities, who attract dozens of thousands or even millions of Instagram followers. Of course, we are talking about the likes of Beyonce, LeBron James, Paris Hilton, and similar celebrities with worldwide popularity. The biggest strength of macro-influencers is their ability to introduce a brand to millions of fans all over the globe.
Micro-influencers: Contrary to their macro peers, micro-influencers are niche experts with smaller fan groups. There is no strict rule to determine the follower count of a micro-influencer on Instagram, but it can be anywhere from 1,000 to 30,000 users. What makes micro influencers so important for influencer marketing on Instagram? It is their power to drive user engagement. Studies prove that micro-influencer campaigns are almost seven times more efficient engagement-wise than influencers with larger followings.
Determine the Goals of Influencer Marketing on Instagram
The second step in the process is to determine the goals of your influencer marketing campaign. This is also one of the fundamental details because marketing objectives will show you the way to go when selecting the perfect candidate for your campaign.
What is it that you want to achieve here? Influencer marketing on Instagram can have many different goals, so you better be clear about the planned results. We recommend you to set key performance indicators (KPIs) that correspond with your business vision.
What you want to achieve depends on nature and the current status of your brand, but we can recommend several ideas:
Use influencers to boost reach and the overall visibility of the brand.
Use influencers to grow your follower base.
Use Instagram influencers to drive engagement.
Use it to drive website traffic.
Use Instagram influencer campaigns to promote new products.
Use the channel to drive conversions and increase revenue bot short- and long-term.
These and many other options are always a good starting point, but you should definitely think about your plans in particular. Once you are done with it, make sure to set the right KPIs and quantify the results. This is essential because you need to be able to calculate the end results and figure out whether your campaign is a success or not.
Identify the Right Instagram Influencer
Now that you understand the difference between the main types of Instagram influencers and know the goals of your campaign, it is time to start searching for the right person to promote your brand.
The most important thing here is to find someone who perfectly suits the style of your brand. If your audience perceives the brand as funny and exciting, there is no reason to look for a super-serious and data-driven Instagram influencer. You need a young and passionate individual who can successfully approach and win over the target group.
On the other hand, assignment writing help agencies like AustralianWritings will look for experts and key opinion leaders because their followers expect to see content from trustworthy and authoritative influencers. Besides that, you should think about other features such as the location of Instagram influencer, reach, engagement rate, the price per post, and so on.
You can search for Instagram influencers through popular hashtags in your niche, but we also suggest using digital platforms to make the process faster and more accurate. The Internet is full of powerful influencer marketing tools, with some of the most interesting options being these:
Awario
Klear
Buzzsumo
BuzzStream
Traackr
Upfluence
When you find the ideal candidate for your influencer marketing on Instagram, the only thing left is to approach him/her politely and directly. The best way is to send a message and briefly explain your impressions about his/her work and point out the similarities with your brand, as well as to present your business proposal.
The message should be brief, clear, and straightforward. After all, Instagram influencers are professionals and you don't have to create a special story in order to make a deal. On the contrary, all it takes is to be respectful and elaborate on your vision of potential cooperation with this person. In most cases, this should be enough to break the ice and agree on the terms and conditions of mutual cooperation.
Select the Best Campaign Type
You've finally come to the starting point, so the only thing left is to select the best campaign type for your brand and the style of your Instagram influencer. You probably know some forms of influencer marketing on Instagram, but we will guide you through all of the major types here:
Sponsored posts: The first type of Instagram influencer campaign comes in the form of sponsored posts. It's a standard solution in which influencers get paid to promote a given product. This type of post is followed by the hashtag #sponsored.
Branded content: It's a more subtle and delicate form of brand promotion. In this case, the idea is to find a way to incorporate a product into the influencer's usual content in a way that doesn't feel pushy or intrusive.
Instagram contests: Another option is to run Instagram contests and let the influencer promote it on your behalf. Influencers can share your post or run the entire campaign single-handedly.
Product reviews: Some companies only want Instagram influencers to create unbiased product reviews. Of course, a review is supposed to be affirmative, but the influencer holds the right to add a few remarks and create the notion of completely unbiased and objective work.
Influencer takeovers: Influencer takeovers are a very amusing Instagram marketing solution because you practically give influencers the opportunity to administer your account for a whole day. To put it simply, influencers get 24 hours to play with your account and publish content that can thrill and inspire the audience to engage.
No matter what you opt for, it is necessary to come up with campaign-specific hashtags. That way, you will be able to follow and monitor all campaign-related activities around the clock` – says Nina White, the marketing expert at the HR software.
Measure the Results of Your Campaign
The last step in the process is to take time to measure the results of your influencer marketing on Instagram. After all, you do have to understand whether you're using the right tactic and learn how to improve your future activities in this field.
If you followed the second step from this guide, you should have a full set of precisely determined KPIs for your campaign. The only thing you need to do is to track numbers and see if they fit your projections.
According to the report, over three-quarters of marketers claim that measuring return on investments is the biggest influencer marketing challenge. In case you set and follow the right parameters, this should not be an issue for you and your campaigns.
Conclusion
Digital marketing comes in so many types and formats, but influencer marketing on Instagram remains one of the most impactful mechanisms of promotion. Today, it's hard to find a business not willing to invest in influencer campaigns, so the only real issue is how to find the best person to represent your brand.
In this post, we showed you a step by step guide to using influencer marketing on Instagram. Here's what you could learn:
Who are Instagram influencers
How to set up the goals of your campaigns
How to identify the right Instagram influencers
How to prepare a campaign
How to measure the results of your campaigns
Have you ever used influencer marketing on Instagram to promote your brand, products, or services? Feel free to leave a comment about it – we would love to see some first-hand experiences from our readers!
Want to get the hashtag strategy that brings me 11,000 impressions per post?
Get The Ultimate Instagram Hashtags Cheatsheet
Download now!
50% Complete
Get The Ultimate Instagram Hashtags Cheatsheet
Attract the right people to your profile using Hashtags on Instagram
100% Privacy. We will never spam you.
100% Privacy. We will never spam you.
AUTHOR BIO
Kurt Walker is a digital marketer and essay writing expert at RushEssay. His favorite topics include social media and influencer marketing. Kurt is the father of three kids and an amateur guitar player.