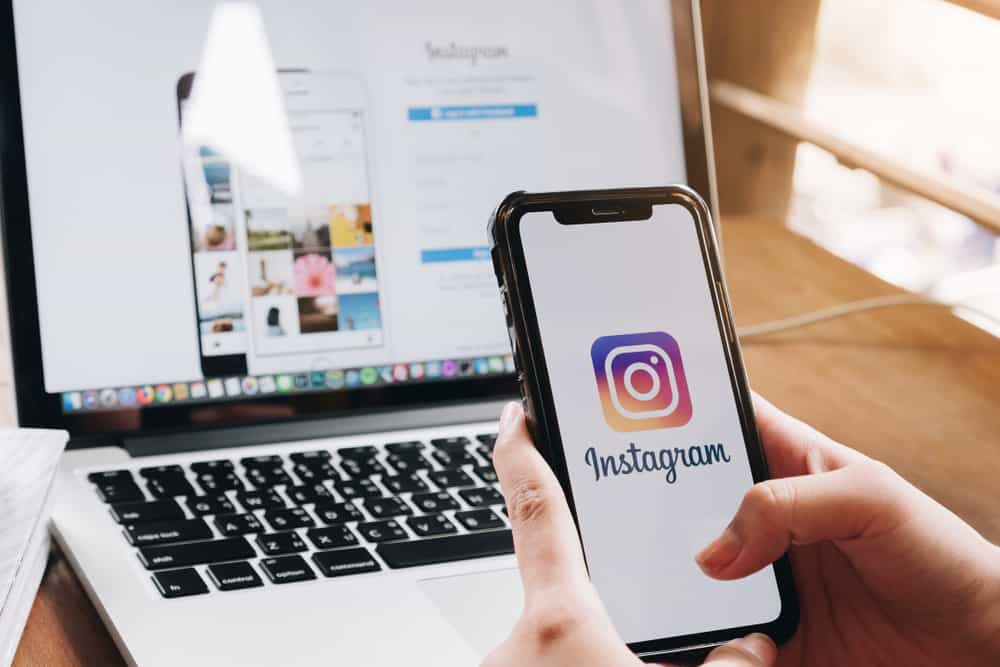 You've probably noticed that there are a growing number of users of social media who rely on their social media accounts to market their small business. Though some may prefer Facebook, you can also use Instagram for small business as well.
Many people are attracted to Instagram because of the images that users are able to post on the site. You don't have to limit the images to those that you use for fun. You can also post images related to your business as well. Because of this, your business will have an avenue to reach out to customers. This is called Instagram marketing.
Want to get the hashtag strategy that brings me 11,000 impressions per post?
Get The Ultimate Instagram Hashtags Cheatsheet
Download now!
50% Complete
Get The Ultimate Instagram Hashtags Cheatsheet
Attract the right people to your profile using Hashtags on Instagram
100% Privacy. We will never spam you.
100% Privacy. We will never spam you.
Here's how Instagram marketing can help your small business for the long term:
Why You Should Choose to Market on Instagram
According to a survey, you should tap into the Instagram community because over one billion people throughout the world are active users of Instagram. More than 60% of those active users check on their account daily. Can you imagine that kind of impact if even a small percentage of that 60% were your followers?
For this reason alone, you should try to make a lasting impression on that audience with your own Instagram account. You never know when your business will become a hit and instantly popular with many Instagram users.
Create A Following
You might've gotten a few comments and likes when you uploaded your images for your business. In order to properly utilize posting images and boost your business customer's support, be sure to notice who commented.
If the comment is reassuring, you can message them back to thank them. You can also add captions to your images for those who are window shopping. Doing so will help you create a loyal following.
Identify Your Follower's Demographics
Once the comments are on the increase, pay attention to your Instagram followers' demographics. One demographic market that you should prefer is young adults because they probably already have stable careers and have a readily disposable income. They might check out your Instagram account often once they get that first glance, which is helpful for marketers who need sales. You can also change your Instagram to a purely business-only account so that you can use the Insights feature. This helps you to see your Audience so that you know who you should market to and when.
Others may target teenagers, but the drawback to that is they're reliant on an allowance from their parents. Still, teens are a good demographic on Instagram to tap because they tend to use Instagram constantly for fun. They're also more likely to be more attached to Instagram than older generations.
Wider Reach of Audience
You have an advantage if you choose to embrace users from other countries because Instagram has a dynamic following globally. This is good because the world is rapidly becoming a global village. At present, there are around two million advertisers on Instagram so you're not the only one who's advertising there.
Try to visit their own Instagram accounts to check what their interests are. This is a good way to find new customers. Make comments so that the owners will get interested in you. Be sure to compliment them if you find something remarkable in their posts. Make it a habit to network this way so that more people will notice you. (The upside to this is that you can roam around and get ideas from other accounts on Instagram.)
Explore Co-branding Opportunities
Since other people have small businesses you can also visit their Instagram and ask if you can do co-branding with the owner. Your products and their products could be presented in the same photos, especially if they complement each other.
For example, if you're marketing soap for house pets, you can do co-branding with someone who markets pet food. That way, your audience will associate your products with the other product due to co-branding. This can help your business in the long term.
Final Thoughts
You can be a great marketer if you learn how to use your Instagram account well. Add content that you know others will like. Market your products and services to the global village of Instagram. Be aware of demographics as you target certain audiences. Don't be afraid to ask for help from others, too. Network with other accounts and get great ideas that'll help you in marketing your products and services.
Pretty soon you'll have a smashingly good Instagram collection of videos and photos that'll bring in more profits for your small business and all the trouble will be worth it.