It has become very fashionable to promote a personal brand on Instagram. If before people started a profile to publish photos of a cat, now they have a profile to promote a personal brand.
Instagram is a platform that is great for this purpose. It does not require ingenious skills, gives a lot of feedback and is very personalized. If you want to promote a personal brand, then Instagram is the best place to do it. In this article, we will show you how to develop and start promoting your personal brand in this social network.
Want to get the hashtag strategy that brings me 11,000 impressions per post?
Get The Ultimate Instagram Hashtags Cheatsheet
Download now!
50% Complete
Get The Ultimate Instagram Hashtags Cheatsheet
Attract the right people to your profile using Hashtags on Instagram
100% Privacy. We will never spam you.
100% Privacy. We will never spam you.
A Personal Brand Is Almost Always More Effective Than Corporate
You definitely need talent to effectively develop a profile of, for example, a furniture store. Or you need a talented SMM specialist who can write interesting posts and come up with relevant topics. The posts in the furniture store profile should be so interesting that people want to see wardrobes and sofas in their feed every day.
It will be much easier to promote the profile of the director of a furniture store. Keeping track of a person's life is more interesting than monitoring the life of a couch. And since the director of the furniture store is directly connected with this furniture, then selling posts about new models, delivery terms and generally about the business will be appropriate.
The ideal situation is when a personal brand closely merges with a corporate one. For example,
Apple – Steve Jobs;
Facebook – Mark Zuckerberg
Telegram – Pavel Durov;
Microsoft – Bill Gates;
Amazon – Jeff Bezos
Now let's move on from theory to practice.
It All Starts with the Brand Itself
The name in the passport is not a personal brand. Especially if your name is John Smith. A personal brand is like a lantern in a dark street. It should be noticeable. And then people will be attracted to such a brand as midges to a lantern.
To promote a personal brand, you need to have something to cling to. You should be better in some ways, more interesting than others: you can be funnier, bolder, extravagant, more erudite, more informed, more professional, more experienced … If you are similar to everyone else, then you do not have a personal brand, which means there is nothing to promote.
How Do You Position Yourself
Positioning is the main stage in the formation of a personal brand. Positioning determines how the target audience will relate to you, which readers you will attract and which image will be associated with you.
Therefore, first, understand who you are and how you will be useful to the target audience. First of all, determine the essence of the profile.
What do you want to show?
What do you want to write about?
Who are you on Instagram?
You can immediately talk about the services that you promote through a personal brand, or simply indicate the scope of your interests. For example:
You discuss political topics on your blog.
You are a psychologist with 10 years of experience and help clients solve personal problems;
You are a business coach and help clients increase profits.
Develop a Good Profile Description
It is advisable to place information about you in the profile description so that everyone can see it. We suggest using the following structure to describe the profile:
Problem and Solution
Reviews
Competence
Originality (Anchor)
For example, the following profile description immediately gives an idea of what its owner is engaged in.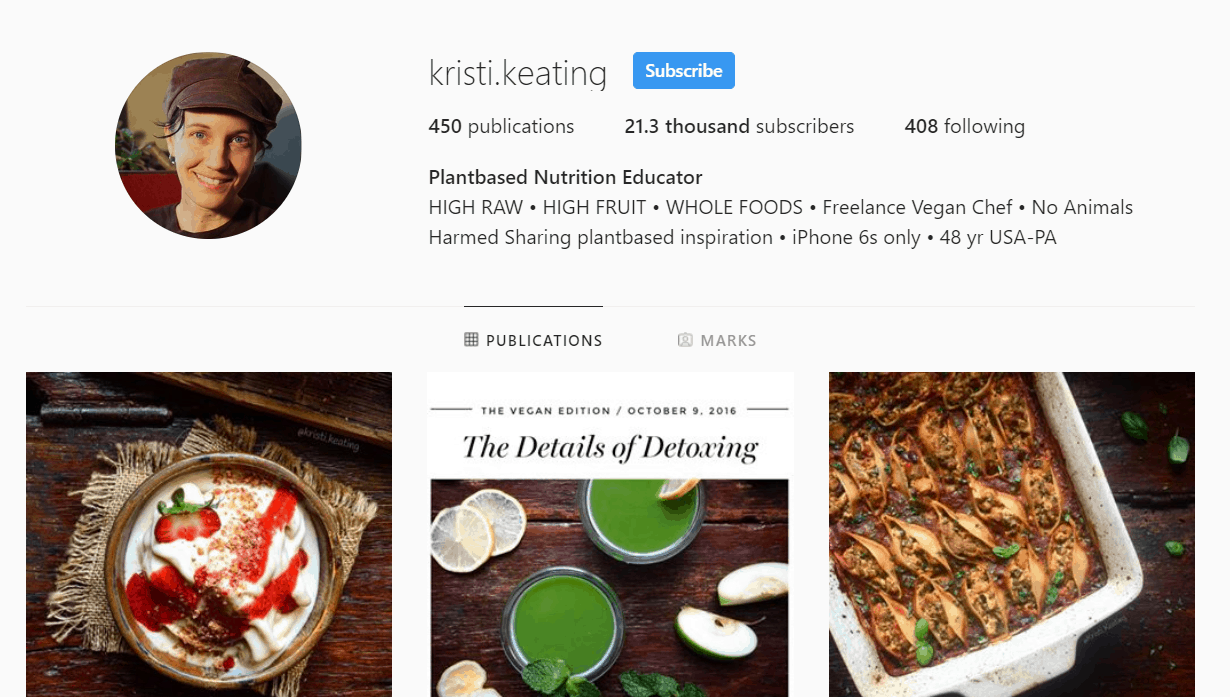 Explore the Market
If you do not yet know what to write about, what pictures to post, etc., collect a list of popular personal brand Instagram profiles on your subject and study them. For example, you are a fitness trainer and want to attract customers using your Insta profile.
You can find bloggers manually, for example, by popular tags:
Find out the Target Audience
Any product, like any person, suits a certain circle of people. If you know who is in this circle of people, you can understand what they need and how to "reach out" to them. In the most general way, you need to know:
Gender
Age
Interests
Occupation
Defining your audience will help you decide on advertising: it will become clear how and on whom to launch it.
Think About the Interests of the Audience and Segment Them
For example, if it is women 20-30 years old. They can be
Businesswoman
Mommy
Divorced
What they may be interested in:
Your way of life: where you travel, how you relax, what you eat, how you dress, where you go.
How to raise a child adequately and do not lose mind.
How to survive a divorce and draw conclusions for a subsequent relationship.
Make a Content Plan
Content is completely imaging dependent and vice versa. Create an image, but remember that it must be true. People will immediately feel the deception. Useful content is always good, but the profile must first be personal.
Since the profile of a personal brand is less formalized than the brand of a company, you can afford the most daring experiments. Do not be afraid to test a variety of formats – Instagram provides quite wide opportunities for publishing various content, especially in Stories. Post videos, gifs, live streams and more. This increases the engagement of the audience and brings the profile to the recommended. Anthony McGregor, Social Media Specialist at PickWriters states that "There is no sense in producing the content of one type only. Learn how to combine unexpected things. And track user engagement with each new approach." So, use different content approaches.
Posts of a personal nature. Do not forget that you have a personal brand profile, which means that it is not necessary to photograph and describe only working situations in it, as companies most often do. People are often interested in the real life of a specialist, so do not be afraid to upload photos from a vacation, a good weekend or interesting places you have visited.
Humorous posts. Nobody likes boring and ugly blogs, especially if there is a profile of a professional. Add a separate item to the content plan with fun stories from practice and everyday life, professional humor and just funny photos.
Expert posts. Show your expertise. There are thousands of profiles with hackneyed quotes, other people's thoughts, and non-unique content. But there are very few profiles with expert content. Talk about what you really understand, mention participation in specialized events, extensively answer subscribers' questions in the comments.
Case studies are another type of post that will help increase interest in your profile and once again prove your expertise. Post a photo report on the work done, describe the difficulties encountered and the result that you have come to. Publish photos with satisfied customers or feedback from them – this will increase the loyalty of the target audience.
Hint! If there are no cases yet, you can replace them with photos of the workflow. Show what you are doing and why you need it. Tell subscribers in detail about some stage of the project or the task and your thoughts about it.
For example, see how well different types of content fit together here.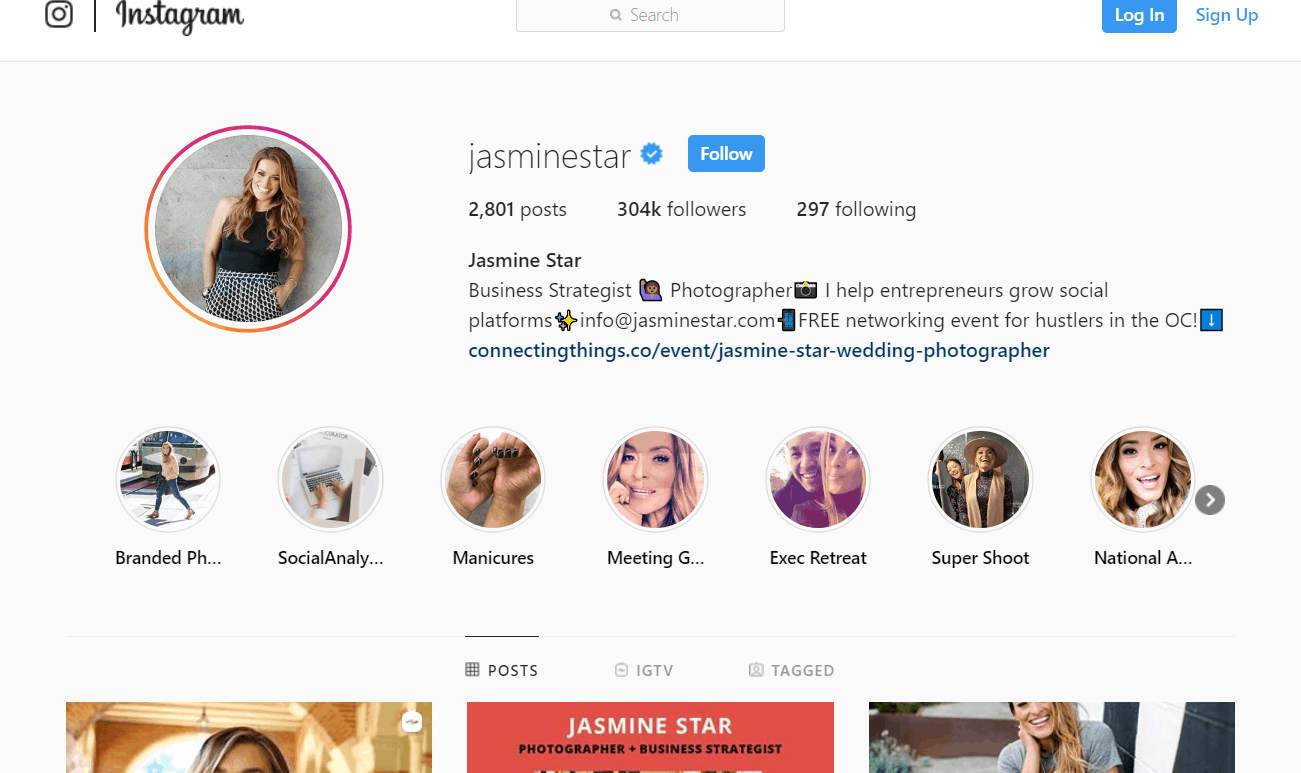 In any case, your posts should be:
Interesting. The headline should motivate you to read the post.
Vigorous. Sincere posts from the heart are immediately noticed by users.
Useful. The person who read the post should remember you. If the user read it and went on to scroll further – your mission failed.
Come Up with Unique Hashtags
When you have created a content plan and outlined the main categories of content that you will publish, it's time to pick the right hashtags. Unfortunately, a universal formula for this does not exist. But you can use the following algorithm, which in practice is quite effective:
two common, fairly popular and wide hashtags to increase your reach
three specific hashtags relevant to your activity and post
your personal hashtag – this is the hashtag of your personal brand that you should come up with yourself.
When your profile becomes popular and recognizable, users will search for you specifically for the specific hashtag of your personal brand. And using nishe-specific hastags is one of the most reliable ways to hit the target audience.
Find Effective Ways to Promote Your Profile Depending on Your Niche
Here are the most effective promotion methods:
Paid advertising. Ads not only help in the initial stages of implementing your personal marketing strategy. Regardless of the number of subscribers, paid advertising helps to attract a new audience and just bring useful content to the masses.
Collaborations. This means creating collaborative content with other bloggers and opinion leaders. It's important that the audience of both profiles matches at least indirectly.
Giveaway. You, as the owner of the profile, together with other bloggers sponsor a major contest. People subscribe, get useful content and the opportunity to get valuable prizes.
Blocking the "Dead Souls" for Better Positioning
You do not need to block all subscribers who are at least a little "not people" – shops, publics, brands. Nevertheless, block those who openly receive subscribers in a dishonest way and will never be a real audience.
Instead of the Output
In fact, it's possible to give many more useful tips on how to promote a personal brand on Instagram. But there is the main rule: do what you really like! And please do not be tempted by advertising such as "1000 subscribers for 10 dollars." These "dead souls" will not become a lively and active audience.
Want to get the hashtag strategy that brings me 11,000 impressions per post?
Get The Ultimate Instagram Hashtags Cheatsheet
Download now!
50% Complete
Get The Ultimate Instagram Hashtags Cheatsheet
Attract the right people to your profile using Hashtags on Instagram
100% Privacy. We will never spam you.
100% Privacy. We will never spam you.
About the Author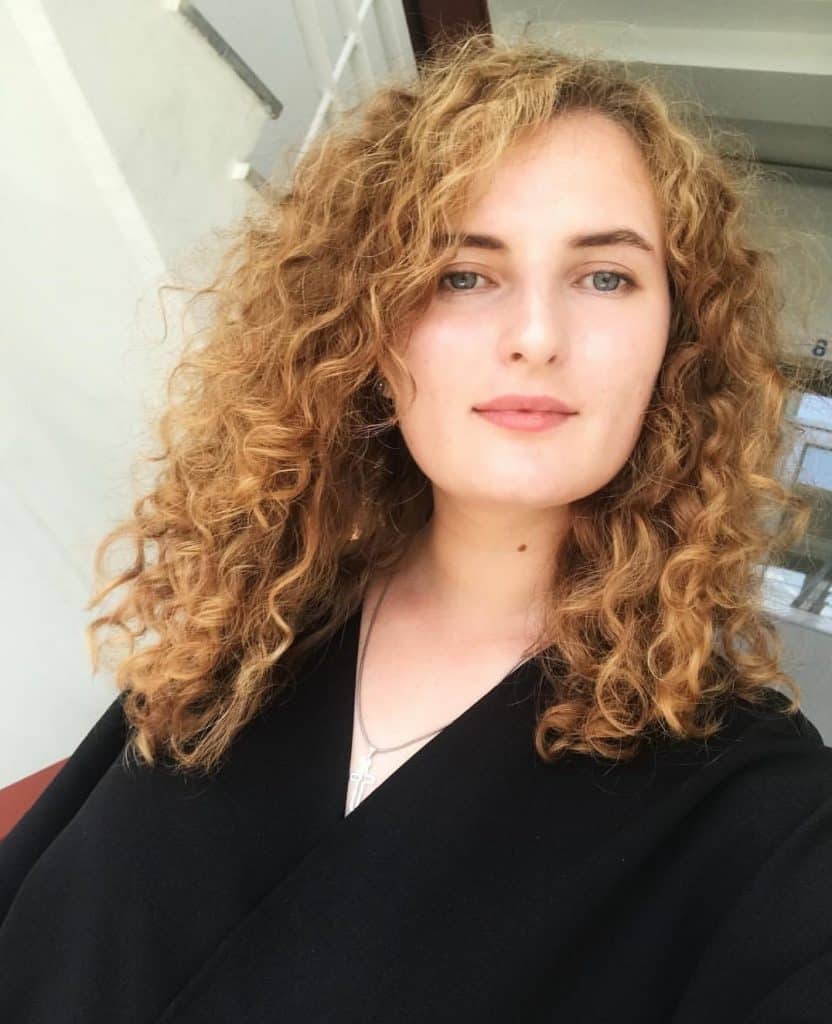 Kristin Savage nourishes, sparks and empowers using the magic of a word. Along with pursuing her degree in Creative Writing, Kristin was gaining experience in the publishing industry, with expertise in marketing strategy for publishers and authors. Kristin also runs her own FlyWriting blog.