Do you know why interest and a new business is the perfect combination? Most search queries for Pinterest are not brand-related.
That is, if you do not yet have a big name, but have attractive products, Pinterest is a great place to start building relationships with a new target audience.
In this article, we talk about how to build a Pinterest marketing strategy, as well as share some tricks that will make your Pinterest promotion more successful and effective.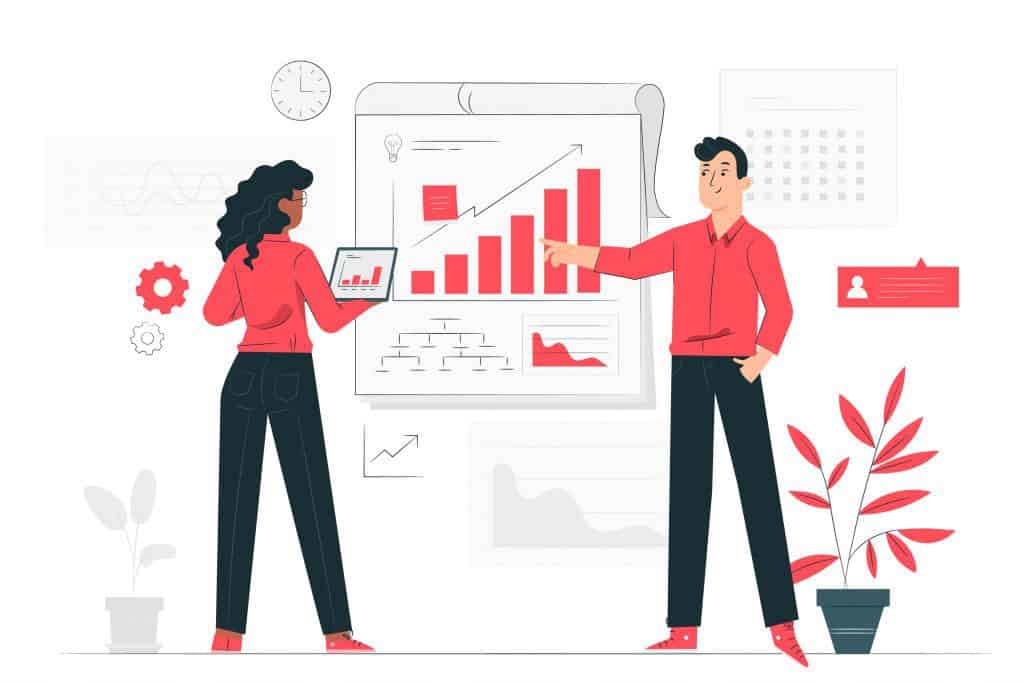 Is Pinterest the Right Choice for Your Business – Statistics Will Prove It
Pinterest is a rather specific platform, but it has the most undeniable advantage for marketing. Like Instagram, Interest is completely visual, and as you know, the right visual impression is already a big part of success. Our brain processes visual information faster than text, and in this case, the decision to purchase is made on an emotional level. And this is exactly what B2C retail business needs. Here are some more statistics confirming that Pinterest is a great place to promote your products, attract visitors to the site, and increase brand awareness.
72% of users say that the attractive Pinterest image made them decide to buy even when they did not have such a goal initially
70% of them like to learn about new products with the help of Pinterest
90% of users made the final decision when comparing products on Pinterest
78% of users are loyal to branded content on Pinterest, even if so far they have no intention of buying.
These numbers indicate that you definitely need to integrate Pinterest into your social media marketing strategy.
Step-By-Step Guide to Creating a New Business Pinterest Marketing Strategy
So let's get started.
Create a business profile
If you still do not have a Pinterest profile, then it's time to create one. Of course, you need to create a business profile, as this provides advanced opportunities for promoting a brand name, connecting your website and other platforms, as well as flexible advertising settings.
Edit your profile and make it authoritative
Here everything is standard – you need to specify your language and location, brand name, as well as add a profile photo and a short bio. Be sure to pay attention to the bio and use a few search queries for better promotion. By the way, if you do not feel as Writing Judge, make sure to ask content marketers and professional writers to help you.
Connect your Instagram, YouTube channel and Etsy profile
Just add links and save them.
Create a board and publish your first pin
After filling out the profile, you can create your first board and publish the first pin.
Pay attention to the title, description, and hashtags
This is perhaps the most important step. You need to come up with the most attractive name for your pin, as well as write a description. Before you write a description, make sure that you use several keywords for the most targeted search. Also, use hashtags that you can borrow from your hashtag strategy for other social networks.
50% of platform users make a purchase after they see the advertised pin. What is most paradoxical, they do not have to search for a certain product – the rule of visual appeal "I saw, wanted, bought" applies here.
Tips and Tricks You Need to Know to Make Your Pinterest Marketing Strategy Effective
These were the basic actions that you definitely need to perform. However, there are a few more tricks that will make your Pinterest promotion more effective.
Instagram loves square images, and Pinterest loves vertical ones. Be sure to consider this technical feature – this is the main way to make your boards attractive.
There are only two ways to create Pinterest images – take a photo and create an image in a graphic designer. Here are a few more tricks for those who will do it themselves.
If you create images for Pinterest without the help of a professional designer, then the best application for this is Canva. Canva already contains the templates for the desired extension, and all that remains for you is to fill the empty page with meaning.
If you take photos of your products, then try to immediately build vertical compositions. Of course, in compliance with all the rules of photographing and placing objects in the frame.
Create pinnable images for your blog articles as well
It is a good idea to create pinnable images for articles on your blog as well. Already having ready-made images, you can easily share your new article on Pinterest, and accordingly, attract more traffic to the site.
Build backlinks to your website or blog
When you create a new pin, be sure to add a link to your website or blog. Here you have only two options – image source or destination link.
Share your pins on other social media platforms
You can share your blog articles or infographics on Pinterest, but the reverse strategy also works. If you create images specifically for Pinterest, then be sure to share them on other social platforms. Yes, you may have to edit your image a bit and resize it, for example, to get the best results from Instagram analytics, but if the goal is to reach users, then this idea can work both ways.
Use the search possibilities of Pinterest
Pinterest is also a powerful search engine that displays search results visually. And as we said, this is the best feature for marketing and sales.
Therefore, even before you create your Pinterest marketing strategy, you need to think about a search and hashtag strategy. Fortunately, everything works here according to the basic principles – you need to assemble a semantic core from the main key queries for each of your products, plus make a list of hashtags that are suitable for your industry, location, and product.
Use all this data when writing a title and description for your pin. Moreover, if you have difficulty writing, Pick the Writer on a reliable website and get professional help.
Engage users with Tips boards
Pinterest can not only sell but also engage. User engagement is where to start. Here's an interesting idea – create lists from user tips and provide them with cool visuals. For example, you can run a series of pins on the topic How to choose an outfit for spring and publish one pin (one prompt) per day.
Embed an instant shopping opportunity
Modern users are impatient – they want instant purchases. Fortunately, recently Pinterest launched the Shop Tab function. This section allows pinners to make purchases without leaving the platform and directly from their profiles. Be sure to use this opportunity in your strategy.
Think about seasonal visuals in advance
Pinterest content is also subject to trends and seasonality. And it is obvious that your users will be at a loss if you offer them to buy a swimsuit in the winter – but do not offer to buy a warm hat. This is an exaggerated example, but you get the point — take seasonality and the upcoming holidays (which are always great reasons for shopping boom) into account and create the necessary visual content in advance.
Add new pins consistently and strategically
Practice says that it is better to publish one pin per day for more engagement than to create large boards at once. Most users really prefer to consume content in a metered way. The only exception to this rule is product boards. In this case, you can create several pins at once in case the user wants to see the entire range.
Moreover, consider the ideal time for publication. For Pinterest, this is 8-11 pm and 2-4 am.
Think about lead magnets to get your pinners to your sales-funnel
Your goal is not just to invite users to look at your pins and, at best, go to your site. Your goal is to get leads and convince them to take the first step into your sales funnel. Use classic lead magnets – they work on Pinterest as well as on your site.
Target the right users with flexible ads settings
Facebook ads are considered the most advanced in terms of configuration flexibility, but Pinterest also has something to offer you. You can target your users and customize ads based on behavioral factors – for example, show promoted pins to people who visited your site, are engaged with yours or similar content, or used appropriate search queries. Or, you can take into account demographic factors such as age and location.
Use the power of storytelling
Storytelling is a strong marketing trend, and it also well works on Pinterest. Think about the stories you can tell your users. Hint! Stories are well tied to blog posts and case studies. In the latter case, it also makes sense to use infographics in Pinterest – and you already know how to do it yourself.
Conclusion
As you can see, Pinterest has every right to take its rightful place among social media apps suitable for marketing initiatives. Use its best features and of course, do not forget about the basics of marketing – show the right user what he wants and he will become your client.