It doesn't help to create amazing content that nobody can see. A properly optimized website will attract more traffic and leads to your business. In the ever-changing landscape of SEO, it can get tough keeping up with the latest updates.
To help you get back on top of those search results, we chat with Alex Lysak from Scanteam. He points out the top ten SEO ranking factors for 2020 and what they mean.
What Exactly is SEO?
Before jumping the gun, you must understand what SEO is and how it works. Search Engine Optimization, or SEO, is the process in which you enhance how search engines like Google rank your site.
The better your ranking, the more likely people will click the link and view your content or services. Any content marketer's goal is for their website to appear on the first page, if not the top three results.
Google uses search bots or spiders to crawl your website and catalog its content. Whenever someone searches for a term, Google uses its data to offer the best sites to find relevant information.
The leading search ranking factors Google looks at when crawling your site are:
The quality and length of your content
What's your page's intention?
Information about the website and its owner
The reputation of your site
How do people interact with your webpage?
Your pages trustworthiness and authority
The trick with SEO is not to find a shortcut, but rather build upon your website, improving it over a long period. We highly recommended using software like SEMrush or Moz to monitor the traffic through your site. This way, you'll get an indication of which areas you can improve.
Top 10 Google Ranking Factors
Now that you have a better grasp of what SEO means, it's time to improve your website's search engine ranking factors for 2020. Below we take you through the top ten google signals that will help your webpage achieve the rating it deserves.
Ranking factor #1: An Easily Accessible and Secure Website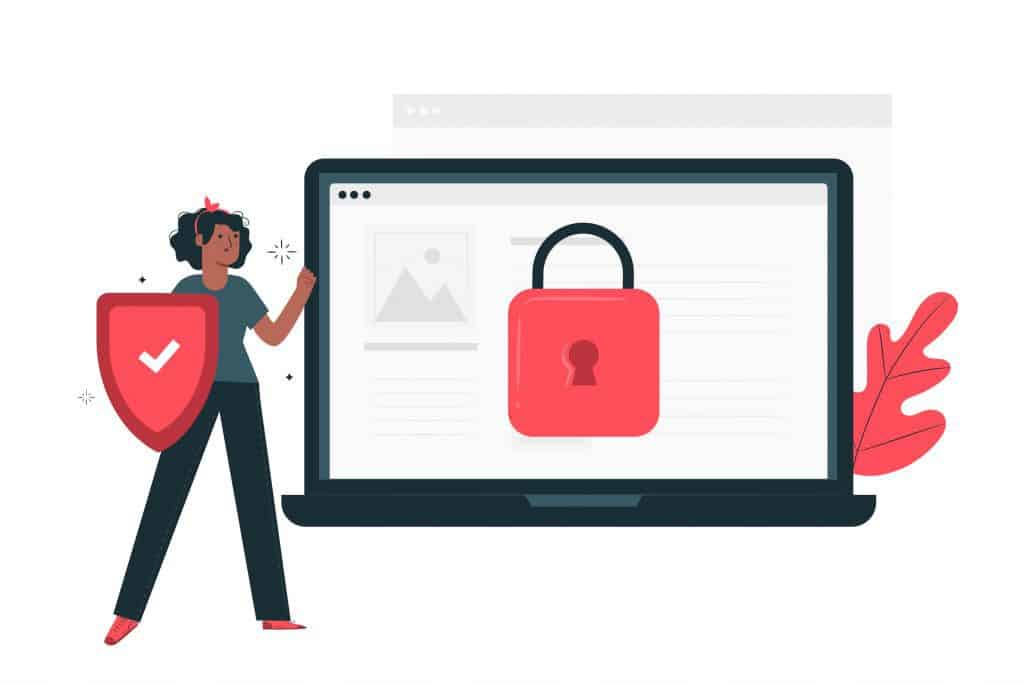 One of the first factors you'll need to look at is how accessible your page is. To achieve this, you'll need a favorable URL, and more importantly, one that the spiders can easily crawl. This helps Google figure out what your site is about and correctly match the content's search query.
Below are a couple of ways you can achieve this:
Create your website using a reputable webpage builder like WordPress.
Insert a robots.txt file in the coding of your site to tell Google the location of your content.
Set up a sitemap that lists all of your pages and the content that each one contains.
Make sure your URL begins with HTTPS.
Enable SSL encryption security on your site to make it secure for your users.
If you're using WordPress or something similar, you can generate a sitemap using Yoast SEO or a similar online tool.
Ranking factor #2: Page Loading Speed
One of the best ways to improve your organic Google ranking is by speeding up each of your pages' load time. The search engine seeks to streamline its user's experience, and finding a quick loading page is one way it can do that.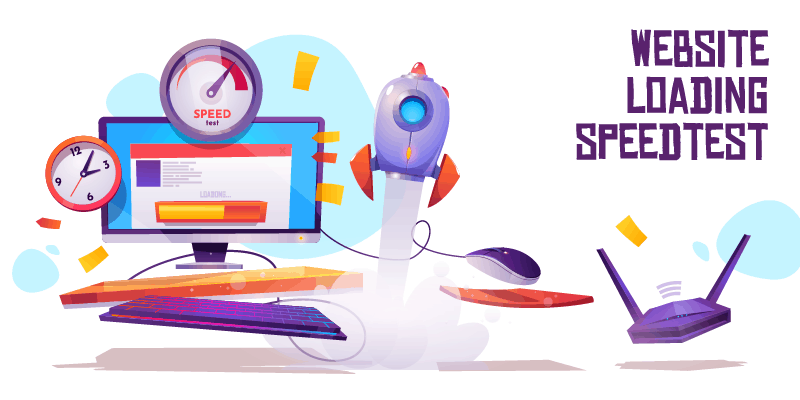 Another aspect to consider is the time it takes for your pages to load on a mobile. An update to the Google algorithm in 2018 increased its focus on device load times. These days, if your page takes long to appear on a mobile, your site's ranking is negatively affected.
One way to check your website's performance is by using an online tool that tests the page load times. Another option is to use Google Search Console. With this tool, you'll get constant updates on your page's performance, as well as how long each page takes to appear.
Ranking factor #3: Mobile Optimization
Mobile optimization is a massive contributor to your site's ranking. It's believed that more users access the web via their phones than on a PC. Due to this data, Google tends to offer pages that perform better on mobile devices. If your website isn't optimized, your page will fall down the rankings.
Here are a couple of features you should consider for your site:
Set up responsive pages that automatically adjust to fit the size of any device's screen.
Ensure your content is easily legible on mobiles by using larger fonts.
Place a collapsable menu to save space and allow visitors to navigate your site with ease.
Make sure you don't have any ads hiding sections on your page.
There are some online tools such as Google AMP that help improve your mobile optimization. Unfortunately, you'll need to create two separate sites and maintain each one, taking up more of your time.
Ranking factor #4: Domain Authority and Website Age
A recent study has shown that most websites that achieve high rankings have operated for three or more years. If you've run your page for an extended period, you'll have an additional advantage after you've optimized it.
Another huge factor that affects your ranking is your domain authority. Here, Google looks at the quality of your content and the backlinks found on your website. The higher your authority score, the more trusted your website, and therefore a better ranking.
You can check your pages score using free online tools. All you do is paste your URL in the text box and then confirm. You'll get a full report showing your domain score as well as the number of established links to signal websites.
Ranking factor #5: Keyword Optimization
As you may have noticed, content plays a vital role in how well your page ranks. So how can you optimize it?
The best way to improve your content is through the use of keywords. These are phrases or words people generally type in when looking for information. You need to include various keywords on your page to better its ranking.
Numerous online tools can help you determine the right keywords for your business. Select what your page is about and the industry you're in. You'll get a list of keywords and phrases that you can use in your content. The tools also show how many people use that term so you can pick the best performing keywords to optimize your content.
One thing to remember is not to go overboard with keywords as Google penalizes you if you try to stuff them in. Keyword stuffing gives off the impression you have a spammy site, and it has a devastating effect on your ranking. Try to include keywords naturally within your content, allowing sentences to flow.
Understanding Technical SEO
Not everyone knows how to write code; however, understanding the basic principles is a must. Below are a few things you can look into to improve your site, even if you're a beginner in coding:
Use a keyword in your page title as this is the first thing Google looks at.
Write a meta title and description that catches the user's eye and include a keyword in the content.
Keep your meta description under 160 letters.
Add header tags so that you can indicate a form of content hierarchy. Your title is your h1, followed by h2 and h3 for subheadings.
Tag images on your site using keywords to point out the relevance of your content.
Include schema markup to give Google information about the page's author and the type of content you've got.
A User Experience of Your Website
To judge how relevant your continent is to readers, Google uses a signal called RankBrain. By using artificial intelligence, it monitors how users react when they reach your page.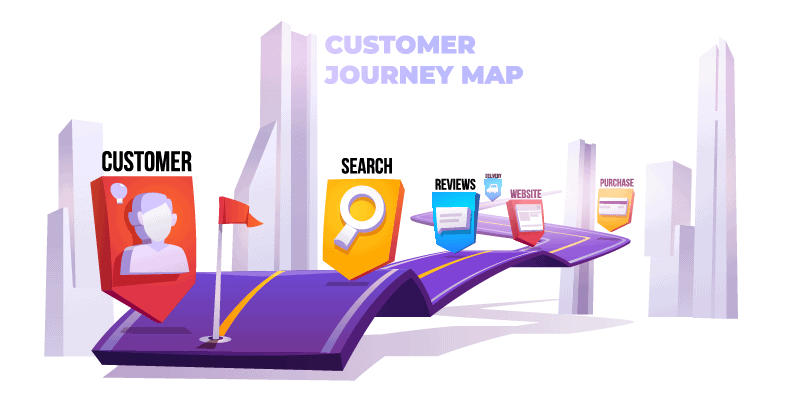 One of the aspects it takes into account is your click-through rate. This represents the number of people that navigate to your site after entering a search query.
The bounce rate is another signal used. It shows how many people visited your site and immediately returned to the search results. Google then uses this information to determine how relevant your content is.
The other primary signal looks at the dwell time of traffic. This represents the time visitors remain on your site. The longer a user spends on your page, the more relevant your information.
Creating Reliable Links
Another way to improve your rankings on Google is to include links to reliable signal websites. Below are the three main types of links you should have on your webpage.
Internal links help tie all your continent together by connecting to your other pages with relevant information.
Outbound links reference external sources that back up your content. It also improves the trustworthiness of your site.
Inbound links or backlinks are when other sites connect to your page. The higher the website's authority, the better your ranking.
Shareability on Social Media
Another search ranking factor is the number of times people share your page over social media. Although not directly connected with your ranking, having a strong social presence helps create backlinks to your site.
It's also an indication of how valuable your content is and helps increase traffic. Take some time to build your brand awareness on social media platforms to bring in more leads.
Relevant Business Information
The last signal on our list is to create a local presence for your business. You can do this by using Google My Business and Facebook.
The goal is to have your name, contact details, and address come up in the search results. Not only does it help people find you, but it also boosts your local rankings.
Conclusion
There you have it. Now all you have to do is implement these Google signals and watch as your website rises through the rankings.
---
Author's bio: Alex Lysak is the CEO of ScanTeam. I am working in online marketing since 2011, my main areas of expertise are marketing research, social media marketing, and SEO. During 9 years of experience, I have helped many products and startups to develop marketing strategies and to implement them further. Connect with me on Twitter.