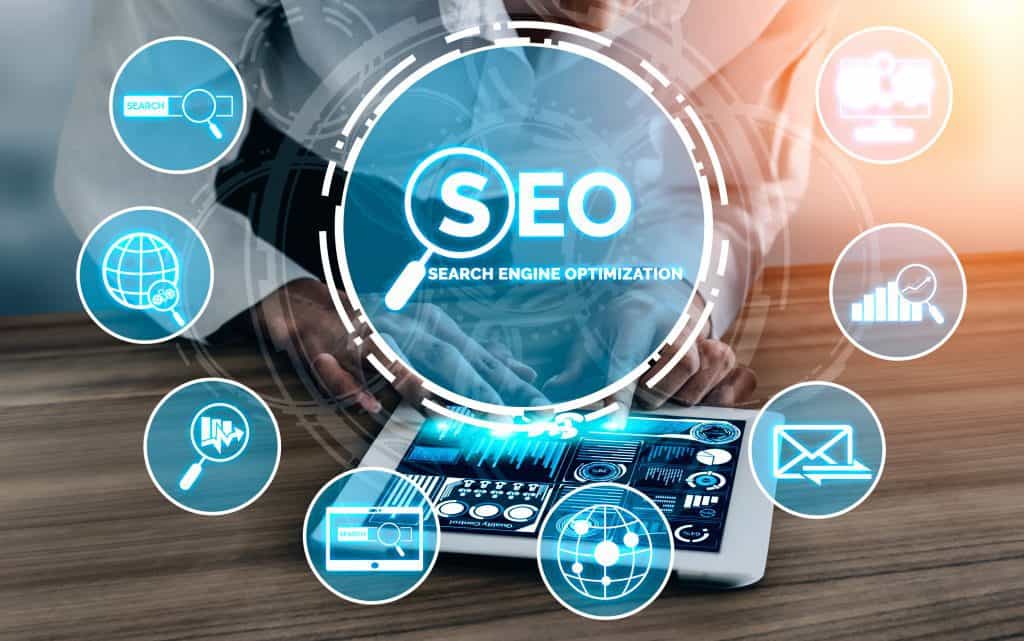 Search engine optimization (SEO) matters when it comes to business. Doing so helps your website by improving your position in search results so that more people will come across it. While people may look at SEO on a global scale, it also matters for local businesses if you want people in your area to find your website.
If you want to improve the SEO for your local business, then you should review these five factors. They will help you identify any changes that you need to make to your website so that you can increase your traffic.
Location Searches
No matter which city you're in, your business will want to improve its SEO for that area. This is because getting keywords optimized for your business can involve lots of competition, especially if you provide a common service in your area. While you may think that most of your business walks through your doors, you should know about the importance of online searches.

Nearly half of people that make searches on Google do so to find information about their local areas. This means that your business can draw in more customers by optimizing its website for that local intent. You can do so in a number of ways.
Mention keywords about your local area in your website (city name, streets, etc.)
Gain more online reviews from local customers.
Ensure that search engines know your business location.
Since Google tracks the locations of its users, it will try and give them information that applies to their area. If you want to improve your local SEO, then make sure that search engines know your business location so that it will show you on the front page for local customers.
SEO Software
Trying to optimize SEO on your own can be difficult. Instead, you should look into SEO automated software to help you out. SEO software provides many features that can help your business and its online presence when it comes to local customers.
Shows where you rank compared to other businesses with keywords.
Suggests keywords that can help you to appear in more searches.
Gives you information about competitors to see how they increased their rankings.
If you're a local business, you may not know the fine details of SEO and how to optimize it. Even if you do, SEO software will assist your business by guiding you and making suggestions to improve your online ranking. By using the data it collects, you can add more keywords to your website and appear in more searches.
Keep in mind that SEO prioritizes high-quality content, so make sure that you don't just stuff keywords into your website. You should focus on providing strong content, pages, and a website while using those local keywords throughout.
Search Engine Rankings
Search engine rankings let you know how soon you appear in search results. Most search engines display ten websites per page. This means that if your website has a search engine ranking of 12, then you would appear as the second link on the second page. This may seem like it doesn't matter, but there are some statistics that prove otherwise.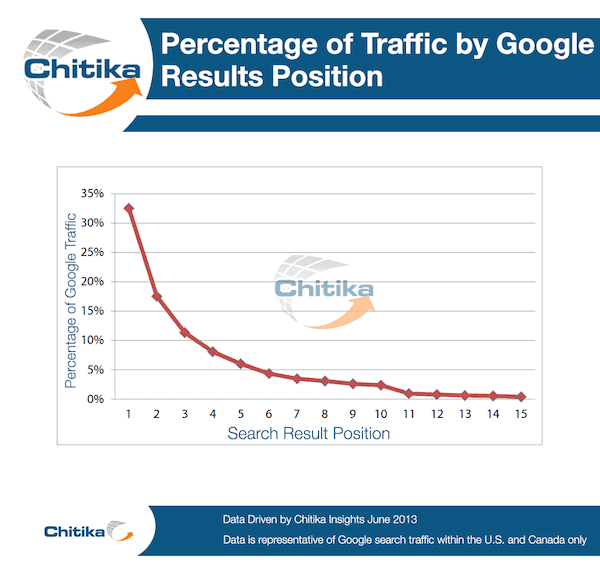 Taking one of the first 10 positions matters. First gets one-third of the traffic, second gets about 17% of the traffic, and the third gets just over 10%. That means about 60% of the traffic goes to the first three pages. To make matters worse, anything after the first page gets nearly nothing.
Because of this, you need to keep track of your search engine ranking so that you can get as much traffic as possible. Make sure that you focus on SEO so that you can improve your website's position and get more local customers to find your business through search engines.
Key Information
Your website should include key information about your area so that you can draw in more local customers. This information should help those customers to find, contact, or learn about your business.
Find: Address, a Map, and Directions.
Contact: Phone number and Email.
Learn: Operating Hours, Product Pages, and "About" sections.
In short, you need to provide information that makes it easier for customers to identify your business. Since people will use search engines to find, contact, and learn about businesses, you need to make it easier for them by providing that information.
This key information will help you to appear sooner in local business searches. This happens because search engines prioritize the searches of locals to find businesses in their area. If you can show search engines that your business is tied to your city, then it will improve your SEO and ranking.
Customer Preferences
The world continues to use the internet more and more each day. Since the internet has become a common part of finding businesses for customers, you need to meet those needs. This includes businesses on a local level since people will use the internet to find new restaurants and stores in their area.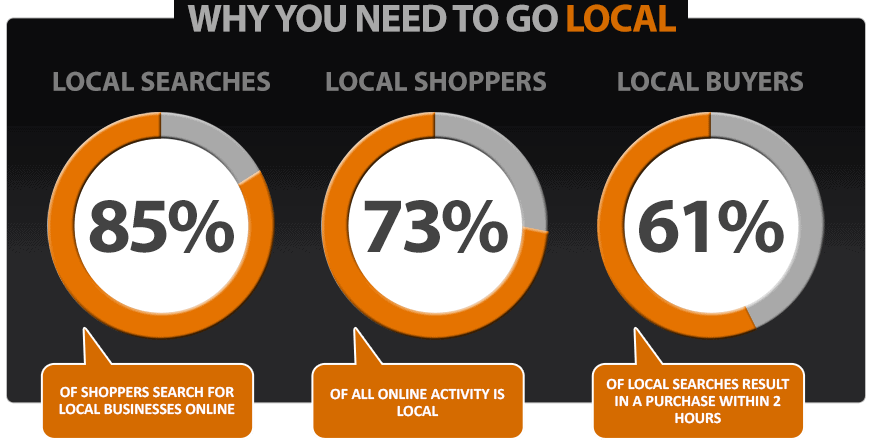 These statistics show you that online search engines continue to play a role in a local business. 85% of your shoppers look up businesses online first. On top of this, nearly 3-out-of-4 online activity is for local information and over 6-out-of-10 searches happen within two hours of purchase. In short, customers prefer to do online research before visiting a business.
Remember that your business needs to meet the needs of customers and adjust itself to make them happy. Since online searches continue to play a role in local business, you need to keep this in mind.
Final Points
While people associate SEO with large businesses trying to get on the front pages of search engines, it also applies to local businesses. Since your area has keywords that won't apply anywhere else, you can take advantage of that to improve your search engine ranking.
Spend some time studying SEO and how you can improve it on your website. As you do so, you can increase the number of visitors that find your website and business through search engines. Keep these five factors in mind so that you can start working on your SEO. Doing so will bring you more customers and businesses.
Author Bio: Kate Lynch is a business and digital marketing blogger who spends her entire day writing quality blogs. She is a passionate reader and loves to share quality content prevalent on the web with her friends and followers, keeping a keen eye on the latest trends and news in those industries. Follow her on twitter @IamKateLynch for more updates.