If you have landed on this article, you have surely tried keywords research, editorial calendars, visual optimization, and original blog posts. However, as a startup entrepreneur, even after doing everything right, you are unable to improve your organic traffic. It feels overwhelming when you apply every possible trick to enhance your site with SEO but remain stuck with the same numbers on your track sheet.
Additionally, you may have gotten aggressive with social media marketing and earned enough backlinks. Still, all the above mentioned efforts are not making the desired difference in your SEO. There are more chances that you are making some technical severe SEO mistakes to avoid that can slow your efficiency and need to be addressed as soon as possible.
SEO Mistakes to Avoid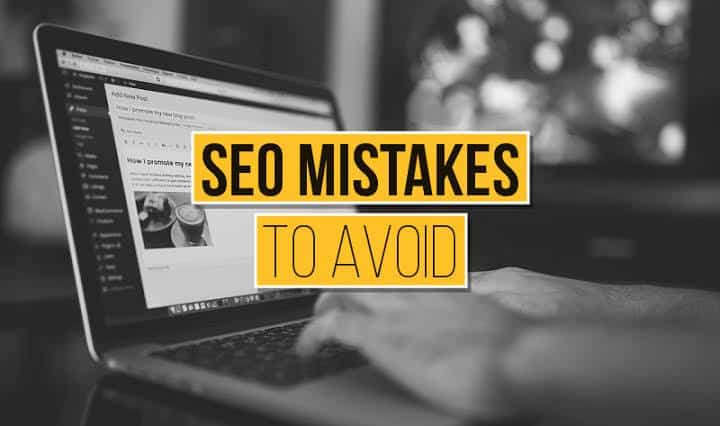 Thus, we are now considering that you have tried and exhausted every possible SEO option, and your issue stays the same. Below are the 14 most common yet most ignored SEO mistakes that are negatively impacting your site's SEO and how to fix them. Let's start with some infrequent SEO mistakes in digital content production!
1. Non-responsive website
Globally, mobile devices are responsible for more than 50% of the entire internet user traffic (statista). Also, the number is closer to 40% in the US alone, which is not expected to go down anytime soon.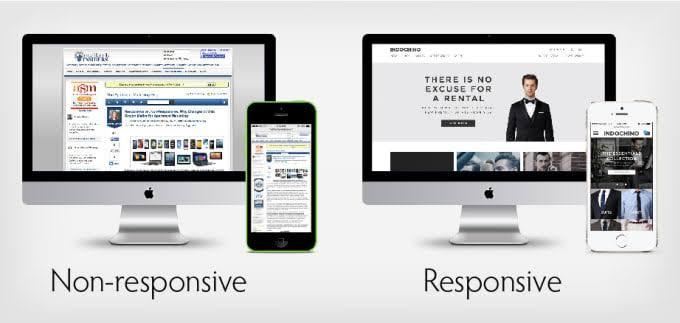 Considering the above statistics for SEO errors, Google is rolling out updates to make the web easy to access for mobile device users. It is including page loading speed as a portable ranking factor, along with migration to a better mobile-friendly index. You can check if your site is mobile-friendly by going to Google's Mobile-Friendly Test tool and running a report. Thus, you can tackle issues accordingly.
2. Not having an SSL certificate
A secure socket layer or SSL is used by websites to secure traffic between web servers and browsers. By looking at a site's URL, you can tell if the site is SSL certified. If the URL has an "HTTPS," it is secure; if it has "HTTP," it lacks an additional layer of security that impacts search engine rankings. Nearly 50% of pages found on the first page of Google use HTTPS encryption (Searchmetrics).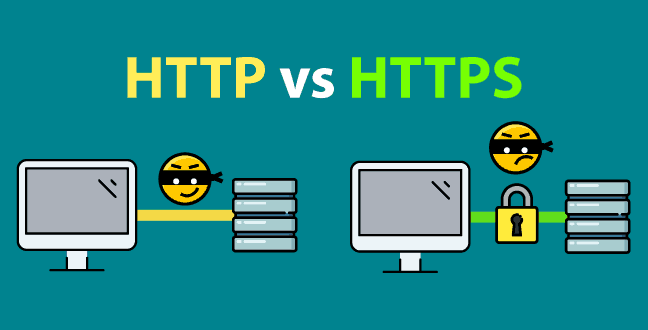 To get secure certified, you need to purchase an SSL certificate and implement it on every single page by installing it on your server. This helps to enhance your SEO rankings on Google and other search engines.
3. Having plagiarized content ruin SEO
Duplicate or plagiarized content is content that appears on more than one page on the web. It may be on the same website or on different domains. This mistake is most familiar with eCommerce websites, as they have a considerable number of products that are pretty similar in specifications.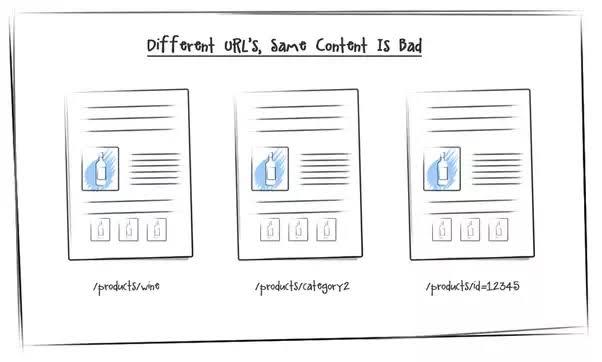 Duplicate or plagiarized content makes search engines get confused between pages to be indexed; thus, they do not show them in search results. It is recommended to create unique and fresh content for your site with balanced keywords to avoid SEO errors.
4. Ignoring Alt tags, Meta tags, and Meta descriptions
Most site owners forget to include image tags on their postings. Google search robots read those alt tags to determine and understand what is on the image. Also, it helps robots to relate it with the surrounding text. Additionally, by not optimizing images, you will miss your significant chance of getting traffic from image search results.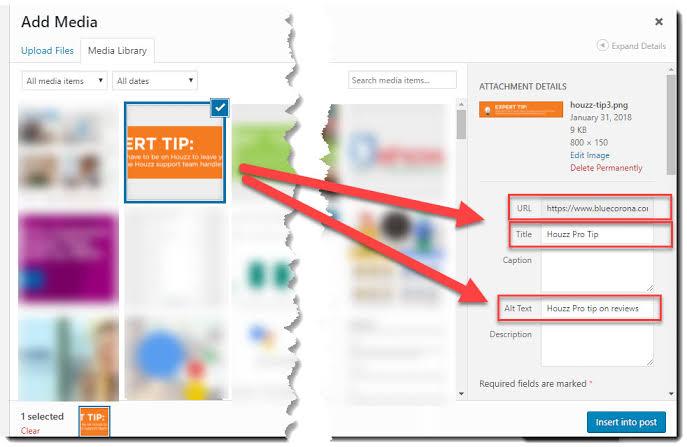 The search engine uses Meta descriptions and title tags to determine the page's content to create snippets. By duplicating or skipping them, you can miss a huge chance to get visible in rankings.
Therefore, you can avoid these SEO mistakes by providing your site with unique and persuasive alt texts, Meta descriptions, and title tags. This will not only improve your site's SEO but will make visitors click on your listings.
5. Keyword stuffing – SEO killer
Here's how Google comments on keyword stuffing: "Keyword stuffing" refers to the practice of loading a webpage with keywords or numbers in an attempt to manipulate a site's ranking in Google search results. Often these keywords appear in a list or group, or out of context (not as natural prose). Filling pages with keywords or numbers results in a negative user experience, and can harm your site's ranking. Focus on creating useful, information-rich content that uses keywords appropriately and in context."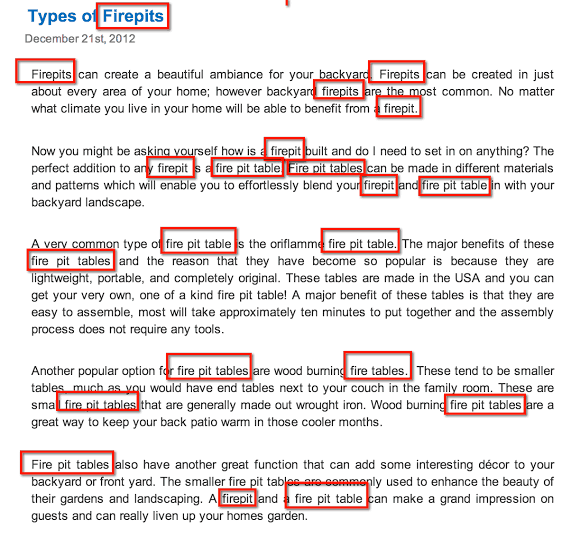 Among common SEO mistakes, websites often try to overstuff their content with keywords to rank high. However, it looks completely unnatural to search engines, and they mark pages as spam. Ideally, keyword density should be 1-3% to make it potential for rankings.
6. Over linking
Just like overstuffing keywords, over linking and bad linking are among the biggest SEO errors. Just after the release of Google's disavow tool, most marketers went overboard to prevent their rankings from bad and over linking. Google is trying to stop the manipulation of algorithms via authentic link building.
There may be several low-quality links that link back to your site; you can try to stop them with available online tools. However, you don't need to get paranoid by disavowing every backlink.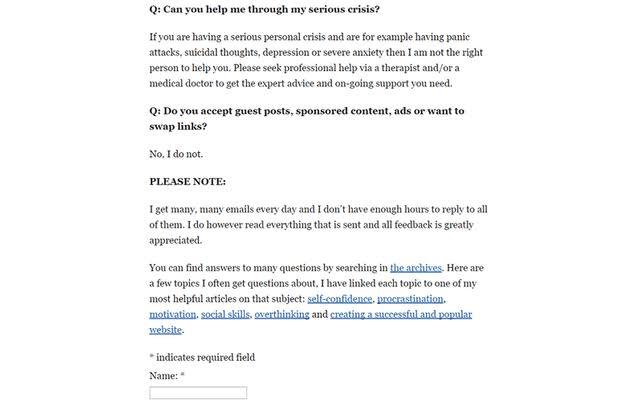 Factually, the bigger your website is, the more chances to have junk links. As a site owner, you should not encourage those links, but you can disavow each link. It is not possible that these sites can get you penalized, but it is better to be cautious.
7. A/B testing
The most common SEO mistake in the digital content generation is that most people think A/B testing is inadequate for your site. However, if it was too bad, then why would Google offer it as a reliable testing solution? Google has their own version of A/B testing for sites. Although you may be creating duplicate content temporarily for testing, the potential increases with conversions to make up for it.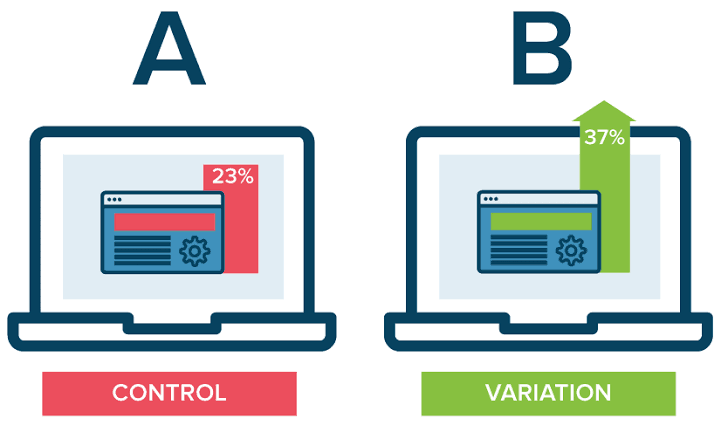 Additionally, A/B testing is never going to drop your traffic and ranking. The only need is to test continuously with all SEO errors of the businesses as well.
8. No interlink structure
Internal linking is one of the most contributing factors in SEO and UX strategy. However, most SEO experts overlook a well-designed interlink structure. Interlinks help search engine robots to identify and index new pages quickly. Also, it helps to drive link equity to new pages, making it easier to index and rank.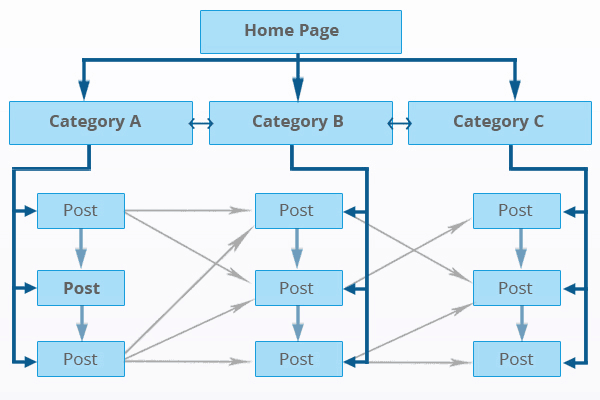 9. Wrong targeting of keywords
Using a wrongly targeted keyword is the most common SEO mistake. Using the incorrect keywords in your content academic services can get you poor rankings. Wrong keywords can be either high competition keywords or wrong search intent. Top competition keywords may not work for you, as they have a massive search competition. That is why it is better to focus on less competitive and more specific keywords.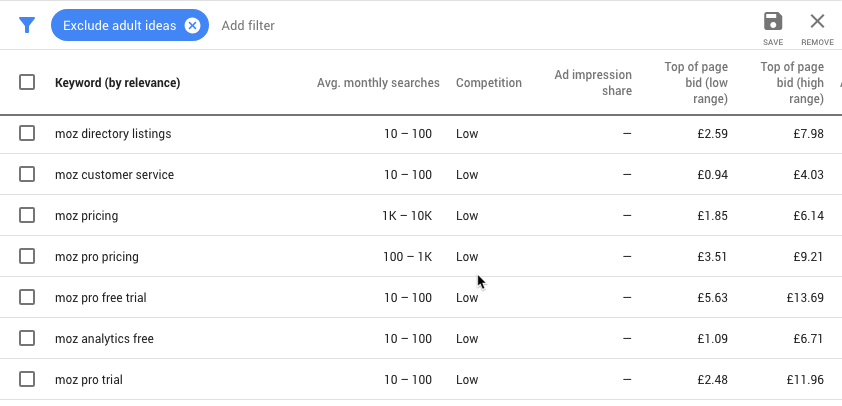 Pay attention to keyword difficulty and competition while conducting keyword research to get the most of your content. Moreover, wrong informational targeting is most common for eCommerce sites. Thus, it is better to denote an intended search with keywords to be included in your content.
10. Not optimized for local SEO search
If your business is dealing with customers in a specific region or geo-location, you will lose a great deal of visibility if your website is not optimized for local search. Including local search optimized region, particular keywords in your content (titles, body texts, alt text, and Meta descriptions) can increase your chances to rank better for local search queries. Moreover, don't forget to include your local phone number, email address, local address, and directions to list yourself on domestic indexes.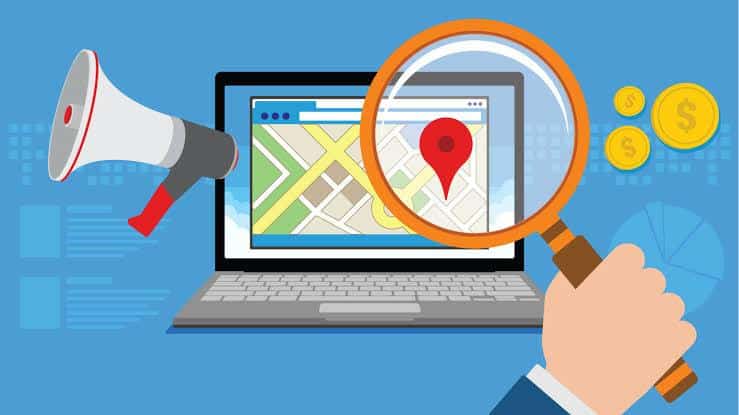 11. Poor user experience
Improving user experience is the ultimate way to enhance your website's SEO performance. Google algorithms consider visitor's behavior metrics, including organic CTR, dwell time, content quality, mobile optimization, loading speed, and bounce rates to check for a website's provided user experience. Additionally, navigation, including the menu button, clear site structure, and visitor's opportunity to conduct site search, provides a good user experience.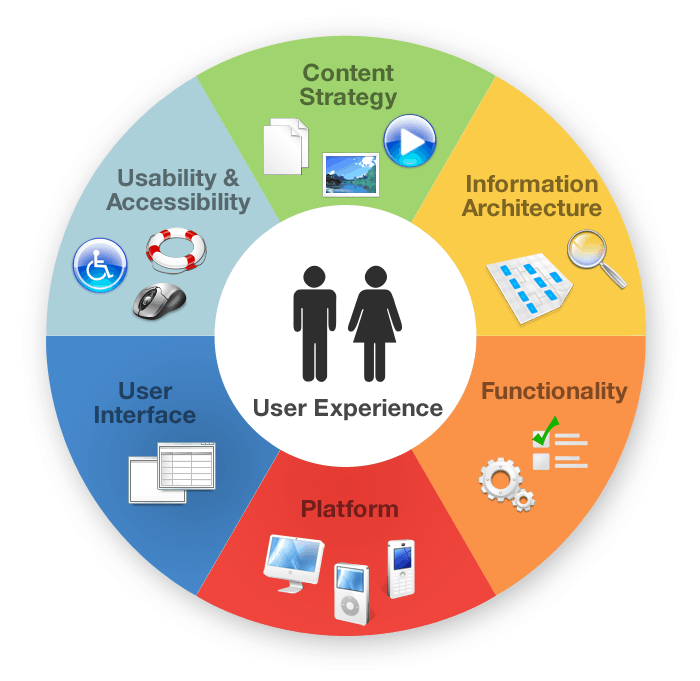 Moreover, web design is concerned more with mobile responsiveness. Make your images fit for smart screen sizes. Make your CTA buttons tap with fingers easily. Check and run tests to tackle all possible issues to provide the user's best experience. Premium Jackets is the best example of this.
12. Irrelevant inbound/backlink linking
Backlinks and inbound links are essential for SEO. The website's rankings correlate with the number of referring domains more than anything else. However, many link buildings look at the relevance and quality of inbound links more critically than quantities. Try to get lots of relevant links as fast as possible because irrelevant links don't add any authority to your domains.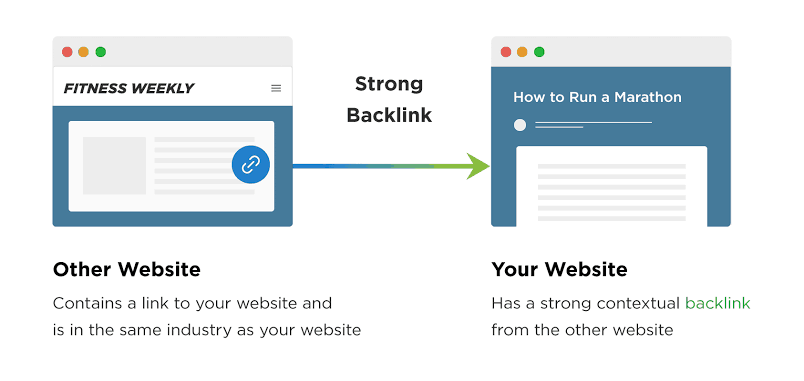 13. Having 4xx errors (SEO 404 ERRORS)
4xx errors like "404 NOT FOUND/SEO 404 errors" harm both your site's crawl-ability and user experience. With lots of 404 SEO error pages, neither users nor Google would like to have a roadblock on the browsing journey. You may not think this is among SEO mistakes, but it is.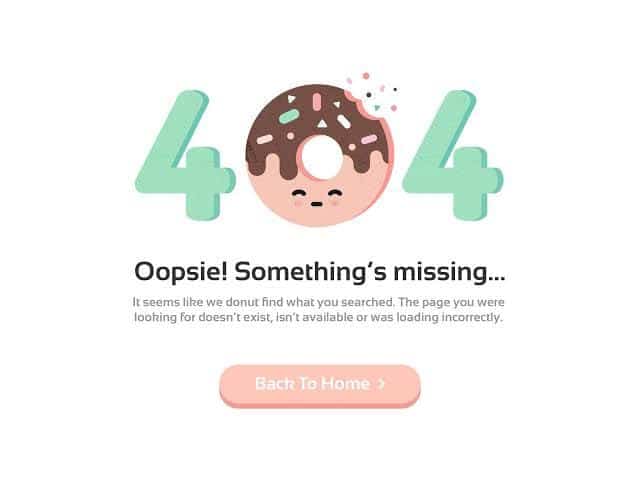 In case any of your page links land on a misspelled URL or a deleted page, you have to remove those broken links or divert them elsewhere. Another way to handle SEO 404 errors is to customize it with the most popular content links and a search box. This will reduce bounce rates and retain your visitors on your site.
14. Slow loading speed/high bounce rates
Having a fast loading speed is the most desired SEO domination tactic. It helps to upscale website traffic. Good loading speed is an essential factor for your visitors and search engine robots. The rule is simple; the more loading time your site will need, the higher your site's bounce rates will be along with lower SERP. Pages on sites that load quickly rank significantly higher than pages on sites that load slowly (Backlinko).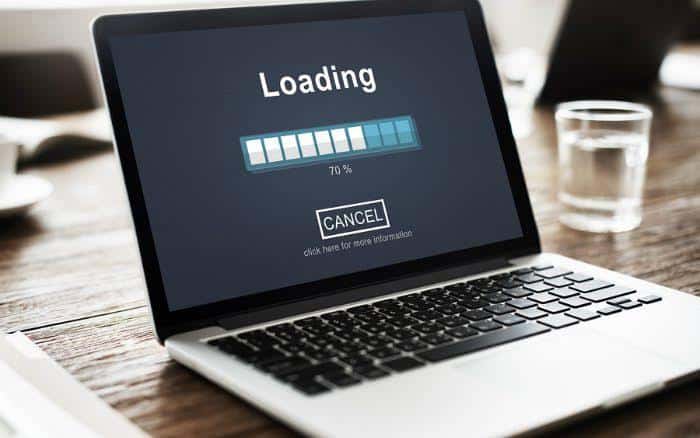 The more time it's needed for your page to get loaded, the lower your SERP will be. Among low site speed reasons, poor JavaScript implementation and oversized visuals are the most common SEO mistakes to avoid. Testing your site with Google's page speed insights can give you a report on your page performances and give you suggestions to make the page load faster.
SEO Mistakes are not the end
Honestly, SEO can be maddening to handle at times because Google uses over 200 factors in their algorithm for ranking websites (Backlinko). You can never adjust correctly to Google's ever-changing algorithms. Most of the changes are minor; some are dominant, depending upon the user's needs. Tweaking all of the above constantly often leads to speculation.
That is why we clear out all the SEO mistakes to avoid, including SEO 404 errors, rumors and myths to clear the air with some reliable trends and tricks and eliminate possible chances of mistakes. Hopefully, putting the above statements into perspective will help you to focus on what matters for an ideal SEO and prevent you from investing your money, time, and energy into those elements that may not bring your results. Good luck!
Author Bio
Claudia Jeffrey is an avid reader and writer. She owns a blog named Word Count Jet. She lives with her 3 beautiful cats and a lovely dog. Currently, she is working as Content Strategist at Crowd Writer, the best assignment writing service UK.