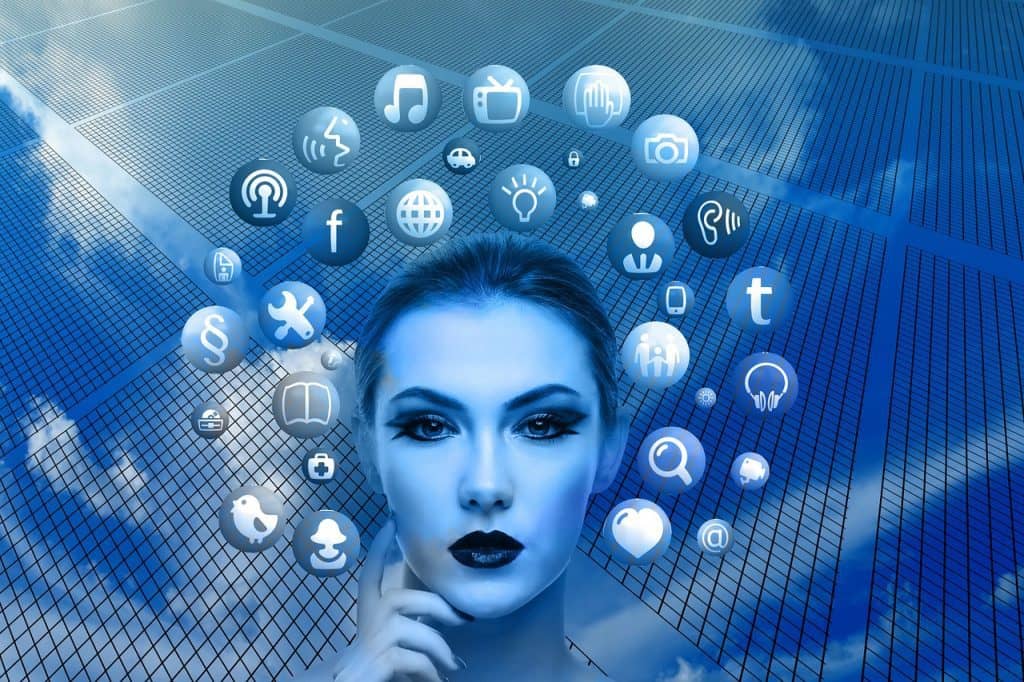 Living in a digital world has become a way of life. For business owners to compete, they must find the technological impetus to propel their businesses toward success. Social media marketing tactics have become the norm to grow businesses, get more clients, and drive sales.
As you know, having satisfied customers is vital to the success of your business. They are key influencers when you market your business through social media. If you don't have a marketing strategy to create a social presence, you're simply handing over sales to competitors.
Want to get the hashtag strategy that brings me 11,000 impressions per post?
Get The Ultimate Instagram Hashtags Cheatsheet
Download now!
50% Complete
Get The Ultimate Instagram Hashtags Cheatsheet
Attract the right people to your profile using Hashtags on Instagram
100% Privacy. We will never spam you.
100% Privacy. We will never spam you.
You can implement numerous tactics so your business stays ahead of the competition. Some of them are detailed here.
1. Create amazing blog content
Potential customers click away from ho-hum and ordinary posts. They like being entertained and are always on the look for fresh content.
If you can stir their emotions, you've hooked them.
You can tell readers how your product or service changed a customer's life or the reason you started your business. Make sure you ask questions and deliver a clear call to action so customers interact with you. It's also important to include social media share buttons on each article so readers can spread the word about your business.
Keep in mind, Google ranks content on factors like SEO keyword usage, the length of your post or original content. The algorithm favors articles without misspelled words. Additionally, content that's relevant and useful also ranks higher.
Other factors to improve ranking include faster website speed, mobile-friendly sites, and the number and quality of inbound links.
2. Bring out the big guns
If social media marketing isn't your thing, why not hire a social media expert? They're called experts for a reason.
When searching for the right candidate, make sure they know how to convert leads into sales. You also need to communicate clearly your expectations to reach short and long-term goals.
Because you aren't engaging with customers face to face, social media experts know how to strategize a social media campaign because they're excellent communicators. While you're searching for the right people to join your marketing team, consider hiring a creative writer.
You want to hire an individual who is creative and can inspire customers with well-crafted content. Your objective is to convince customers why they should purchase your product or service without seeming too salesy.
3. Create videos to promote your business
According to a 2017 report by Forbes Magazine, putting a video on a landing page increases conversions by 80%.
This powerful marketing tool engages customers resulting in click-throughs, shares, and leads. Videos are directly responsible for promoting and branding your products and services.
When you make a video, potential customers pick up on your passion for what you sell. Not only can you let others know about how your product or service works, but you can let social media followers know about upcoming events, product launches, or upcoming blog content.
It's better to upload videos to each social media platform to garner a boost in organic traffic. Moreover, you can include links to your videos in your emails and newsletters.
Forbes also noted that when you include email links to videos you should see a 200-300% increase in click-through rates.
4. Amp up your advertising budget
Social media platforms like Facebook, Instagram, and others can help you target specific viewing audiences.
You can buy ads on these types of sites to reach a specific gender, age group, or religious affiliation. Because these sites are visited frequently by mobile users, you can reach customers at any time of the day. Make sure to keep tabs on results to see what works and adjust your advertising campaign.
It's a good idea to set up a budget for social media marketing. The industry average ranges from $2,000-$4,000 per month for one social media platform according to an analysis by The Content Factory
5. Set aside money for social media management software
When purchasing software, you should choose a package based on your needs. To optimize online activities, you must be able to personalize the customer service experience. You do that by being organized.
The software you choose should include features to schedule posts for numerous social networks and an analytics program to evaluate posts and activities. Furthermore, you should be able to create hashtags and have access to a keyword search engine.
A content editor helps you write better posts; whereas, a message manager ensures you don't miss notifications from customers.
Other vital features include a single friendly dashboard, the ability to manage activities on multiple networks, and a collaborative system for brainstorming ideas.
With social media management software, you can monitor all of your social media platforms at one location instead of opening multiple applications. Therefore, the software saves you time to devote to other aspects of running your business.
Implementing social media marketing tactics is a win-win for everyone
Unless you have social media marketing tactics in place, people won't know your product or service exists. As you know, you must go where the people are and they're online.
A 2019 report by Hootsuite indicated that 3.48 billion people worldwide use social media equating to 45% of the world's total population. By putting some time, effort, and money toward building your social media exposure, you'll reap sales you would otherwise miss.
Nowadays, business owners use every available voice to gain customers' attention. When you get customers involved, they will gladly promote your business by viewing, clicking, and sharing information. They create a buzz about your business and the product or service you offer.
Not only that, you can cultivate life-long relationships with your buyers. You may never meet your online customers in person; however, together you can get the word out about how your product or service can make people's lives easier.
Want to get the hashtag strategy that brings me 11,000 impressions per post?
Get The Ultimate Instagram Hashtags Cheatsheet
Download now!
50% Complete
Get The Ultimate Instagram Hashtags Cheatsheet
Attract the right people to your profile using Hashtags on Instagram
100% Privacy. We will never spam you.
100% Privacy. We will never spam you.
So what are you waiting for?
In addition to these social media marketing tactics, check out the link to other actionable tactics mentioned earlier to help you reach customers digitally.