In recent years, voice search marketing has become an integral part of digital marketing prompting marketers to start using voice search SEO and avoid SEO mistakes connected to voice search engines. Here is everything you should know about the biggest mistakes you can make in voice search marketing.
#1 No Google My Business Listing
The first big mistake you could do is not having a Google My Business listing for your business. You will be surprised by how essential it actually is and how easy it is to create a Google My Business listing for your brand. Follow these simple steps: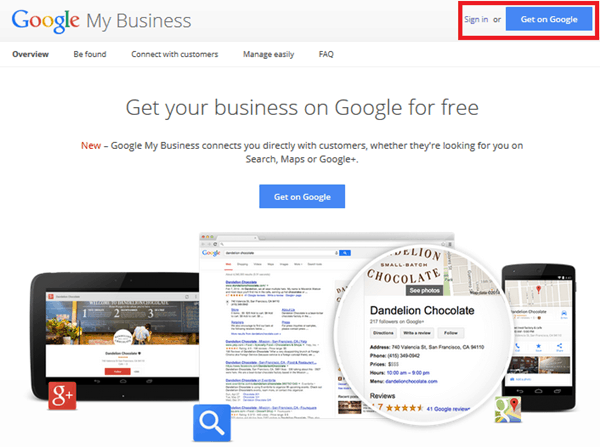 Prepare All Your Business Information: The first thing you should do is prepare all your business information. If you do this now, it will be much easier for you to fill your Google My Business listing right after you create it instead of trying to collect the necessary information while you are trying to set up your account. By getting ready beforehand, you will make the process of creating your Google My Business listing way more pleasant and reduce the stress you might experience during the process.
Log into Your Google Account: Do you already have a separate Google Account for your business? If not, this is the time to create it because you will need one to create a Google My Business listing. Even if you have a separate professional email for your business, you need to create a Gmail address too to then have a Google Account which you will use to create a Google My Business listing. When creating your Gmail account, make sure to use your business phone number and all the details of your business rather than using your personal contact information and other personal details. This way, you will have a fully professional account.
Fill Out Your Google My Business Listing: Now that you have logged into your Google Account or created a new one with the help of a separate Gmail address, you will need to fill out your Google My Business listing. This is when the information you prepared at the beginning will have to be used. It is crucial that you enter all the relevant details correctly because if you make a mistake, you might confuse your customers and prevent Google from using your business information for your own good. Add as many basic details as possible because they are the basis of your Google My Business listing.
Verify Your Google My Business Account: Next, you will need to choose a method for the verification of your Google My Business listing and then use whatever method you chose to verify. Verification is essential if you want your listing to go up, so make sure to do it. Besides, you can choose from several verification options like email or phone number verification.
Add More Information and Visuals: This is a very important step because this is when you can add more information and visuals to your Google My Business listing. When you first started creating the account, you had the option of filling in only the basic information. But now, after verification, you should fill in all the other pieces of information that are more specific to your particular business. For example, you will be able to enter the code of your store, some labels to categorize your business better, the hours when you are open, and the days of the week when you are closed. You will also need to add as many visuals as possible to show that you really are a legitimate, functioning business. First, add the cover photo of your business. This is the one that will show up first for your potential customers. Then, add some other photos both outside and inside your office, store, etc. You can also add some videos such as an introduction video where you invite your viewers to come and visit your store. In other words, make your business as appealing as possible.
Start Engaging with Your Audience: Once your Google My Business listing is set up, you will need to keep an eye on it and respond to all the questions or reviews you might get. For example, if there is someone who wants to visit your café, they might leave a question on your Google My Business listing asking if you sell croissants. Your responsibility is to reply to their question and give them a clear answer. You can do this by yourself or hire a writer from a writing service review site like Pick The Writer. If you decide to get a writer, you will be able to reduce your workload and have more time for other things.
#2 No Mobile-Friendliness
Another major concern is websites that aren't mobile-friendly. If you want to optimize your e-commerce store for voice search, you need to make it as mobile-friendly as possible. Here are some tips for this:
Create A Mobile Version of Your Site: Of course, the very first thing you should do to make your website more mobile-friendly… is create a mobile version of your site. There are several ways to do this, but the most long-lasting is probably the one where you create a separate mobile version that contains all the information from the desktop version rather than using the options of altering your desktop version by using a certain code. No matter what you decide to do, though, make sure that you have all the info from your desktop version because if you are missing details, mobile users might not get the same experience as your desktop users do.
Provide Good User Experience: Speaking of experience, providing good user experience is a must if you want to make your website more mobile-friendly and make it appealing for voice searches. User experience is made out of many small things from a good design to good customer support, but let's focus on content first. Filling your website with all the necessary content is essential. Write it yourself or hire a writer from a writing services reviews site like Writing Judge. You should also create all the necessary pages on your websites like the home or contact pages.
Follow Trends: To make sure that your website doesn't get outdated over time, you need to follow trends. Not all of them, that's for sure, but some of them definitely. For example, if everyone is using a new plugin that improves a certain aspect of your website, try it out and see if you like how it works for you. In other words, don't let possible improvements pass by.
#3 No Customer Interactions
Last but not least, you need to improve your customer interactions if you want to make your website more appealing to voice searches. Consider using these tactics to improve this aspect of your marketing:
Reply to Customer Reviews: As mentioned earlier, replying to customer reviews is extremely important. However, you shouldn't only do this on your Google My Business listing – you should do this anywhere your customers post feedback about your business. Moreover, you need to actively monitor all the mentions you get on the Internet. If it is a negative review that you found, try to get it removed and privately contact your customer about it. But if you have no control over it, be as polite as possible when responding to the review and try to solve the issue your customer had as best as you can.
Use Conversational Language: Another thing you need to keep in mind is that voice searches value conversational language. This is why replying to customer reviews with conversational language is your best bet. Don't automate your customer interactions and instead hire a person who will spend enough time making sure that every customer review gets its reply. As a result, you will realize that your reputation will improve significantly, you will get more exposure, your brand awareness will grow, and there will be many other improvements that you might have not expected to happen before. It is also a fairly easy way to create a certain brand image and give your brand a distinguishable voice.
Create Educational Content: Lastly, you need to create educational content. By finding the questions and concerns your customers have, you will have topics to cover in your primarily educational content that will help you inform your audience about the things they really want to hear about. Remember to use conversational language and avoid too much terminology. In addition to that, try to create content in different formats like articles, infographics, videos, and so on. This will ensure that all the segments of your audience see the content you make and maybe even get interested in your business. But even if you get only exposure, it will be very useful for your business.
Final Thoughts
To sum up, there are many things that you could do wrong, but if you know how to optimize for voice search, you will be able to reach even the part of your target audience that uses the voice search command.
---
About the writer: Based in Chicago, Ava T. Jones is best known for her contributions to writing. She entered the writing world to explore her passion for contrastive linguistics, adaptation and lexicography. Ava also enjoys skiing, social media management and vegan parties.