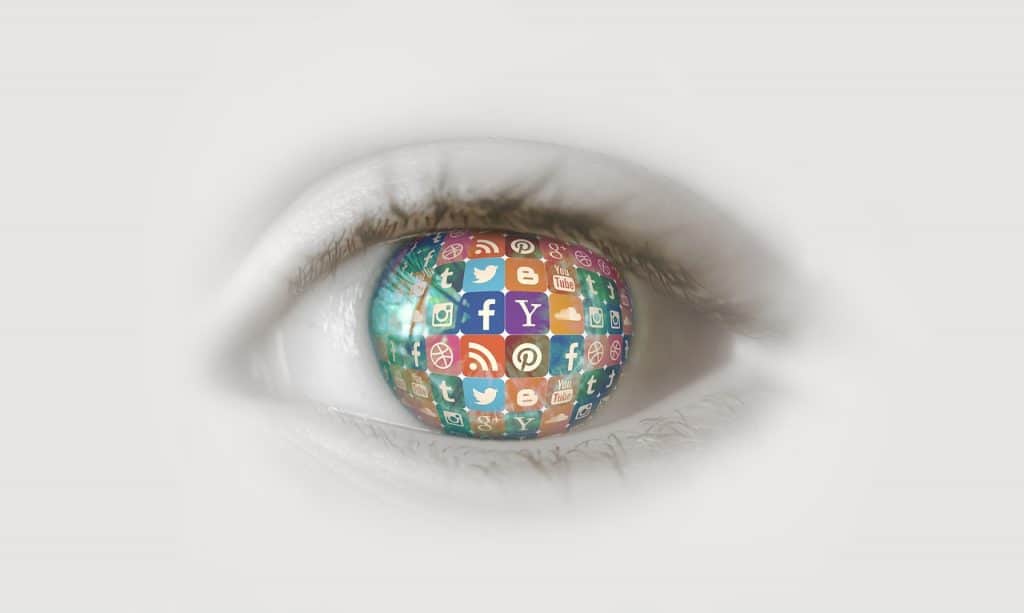 Instagram may be the most popular image and video-sharing network, but it doesn't mean its users are not interested in reading a few lines of text along the way. On the contrary, marketers who want to grow the number of followers and drive engagement have to use captions to enrich Instagram posts.
Studies show that 40% of people will respond better to visual information than plain text, but the truth is that 100% of Instagram users wouldn't mind if you combined the two elements. However, writing a great piece of text on Instagram is everything but simple.
Want to get the hashtag strategy that brings me 11,000 impressions per post?
Get The Ultimate Instagram Hashtags Cheatsheet
Download now!
50% Complete
Get The Ultimate Instagram Hashtags Cheatsheet
Attract the right people to your profile using Hashtags on Instagram
100% Privacy. We will never spam you.
100% Privacy. We will never spam you.
You need to express your thoughts in a limited number of characters, which is never an easy thing to do. The task becomes less complex if you follow a few basic steps, so keep reading our post to learn seven simple tips on writing Instagram captions that will captivate clients.
The Basics of Instagram Captions
An Instagram caption is a short piece of text that users can write in order to explain and contextualize the subject of the photo. The platform allows you to write up to 2,200 characters per caption, but most marketers don't need more than 200 or 300 characters to support visual content.
According to the research, the ideal length of Instagram captions is somewhere between 138 and 150 characters. Of course, this is only a general rule of thumb that doesn't have to mean anything to you and your style of content creation.
The only thing that remains the same for every brand or user is that they must take advantage of captions to maximize the effectiveness of their posts. How come? Well, Instagram captions have a few precious functions:
They augment visual content: When you combine images or videos with a few lines of text, you give followers a more complete overview of the content and its purpose. Captions explain the context of the story and make the content more meaningful and effective.
They allow you to add relevant information: Captions help you to explain the basic 5W+H questions (who did what, where, when, why, and how?). That way, you can add relevant information about your business, products, or services. For example, you can tell people where to buy a new product from your portfolio.
They drive engagement: One of the basic purposes of Instagram captions is to encourage users to take action based on your recommendations. When created properly, captions make an incredibly powerful engagement booster.
How to Create a Perfect Instagram Caption in 7 Steps
With all the benefits mentioned above, it is clear that you must spend enough time planning and writing a perfect caption for every Instagram post in particular. Our job is to make the process a little simpler by showing you how to create a standout caption in seven simple steps. Let's check them out!
When you write a new Instagram caption, you need to do it with the brand in mind. What does it mean? To put it simply, it means that you need to write in a way that clearly reveals the style and personality of your business.
Jake Gardner, a digital marketer at Assignment Masters, says that every brand is unique in one way or another: "In such circumstances, the thing that matters the most is to highlight your uniqueness and write textual content that confirms brand identity."
For example, authoritative tech brands can stick to data-driven captions and support images with highly informative explanations. On the other hand, companies targeting younger users will probably write energetic and passionate captions to impress and engage their audiences.
Use hashtags and emojis cleverly
You don't have to be a social media guru to understand the impact hashtags have on Instagram marketing. However, you do need to be clever enough to use the right hashtags at the right moment and make your captions better and memorable.
Although you can use up to 30 hashtags per post, we strongly recommend you to keep it below 10 because captions with too many hashtags may seem awkward or even spammy.
The same logic applies to emojis. Emoji usage in digital marketing campaigns grows by almost 800% annually, but you should only add these symbols to your captions in case they perfectly suit the brand personality and fit the overall context of your message.
Sometimes you'll write longer captions to tell an image-related story, which is a good way to grab the attention of your fans. However, longer captions have to be structured properly if you don't want to chase away the audience.
Professional writing services suggest writing captions in many smaller paragraphs. That way, you will avoid information overload and allow Instagram followers to read the text effortlessly. Your sentences should be short and concise, with lots of actionable statements.
Another good idea is to add whitespace to your captions – it gives you the chance to divide paragraphs and increase the readability of the text. Of course, you can also use numbered lists or bulletins to give a clear overview of the text.
Use captions to start a discussion
If your primary goal is to inspire people to share and comment on your Instagram post, then you don't even have to write a whole story. Instead, you can simply use captions to start a discussion.
The idea is simple – you will ask a question and invite people to share their opinions about your brand, new products or services, or any other topic you might consider relevant at a given moment.
There is always the option of following trends and sharing popular video and images. Adding only a simple caption to trendy posts, you can initiate a true avalanche of reactions. We recommend you to use Google Trends to follow the latest information about brand-related topics, so you can stay up to date long-term.
Add a Call To Action (CTA)
The ultimate purpose of Instagram marketing is to drive engagement and motivate fans to follow your CTAs. In such circumstances, a caption without a clear and straightforward CTA would be considered inefficient and irrelevant.
However, you should keep in mind one thing – unlike other social networks, Instagram allows you to add only one link to your account. You can place this link in the BIO section and this is exactly where you want to redirect users with a CTA.
We bet you've already seen a lot of captions inviting people to "click the link in bio." There is no secret here but only a simple fact that marketers use captions to place a CTA. You should follow the same principle and tell fans to engage with the content through the textual part of an Instagram post.
Although many users publish quotes in images or videos directly, sometimes you can choose to augment visual posts with quote-powered captions.
It's an excellent way to drive engagement and skyrocket the number of shares, likes, and comments because people simply love statements coming from business professionals, athletes, celebrities, and key opinion leaders.
For instance, one of the quotes that guarantee to boost engagement comes from Michael Jordan, the best basketball player in history: "I've missed more than 9,000 shots in my career. I've lost almost 300 games. 26 times, I've been trusted to take the game winning shot and missed. I've failed over and over and over again in my life. And that is why I succeed."
Practice and edit captions
The last tip on our list is fairly simple – you need to keep practicing and writing captions in order to find the most appropriate style for your Instagram account. Besides that, you must never forget to edit and proofread captions.
You can do it manually and check each post before publishing, but there are alternative solutions to be considered here, too. Just like students who pay for papers, you can also hire a professional content creation agency such as Assignment Help Australia to help you with proofreading and editing.
Another useful option comes in the form of Grammarly, a popular proofreading plugin that can check captions and make the necessary corrections in seconds.
Conclusion
Most people think of Instagram as an image and video-sharing platform exclusively, but the truth is that captions also play a critical role in this network. After all, textual content enriches Instagram posts, adds context to visual content, and drives user engagement.
In this article, we analyzed seven simple tips on writing Instagram captions that could captivate your clients. Which one do you believe to be the most effective? Do you know other, more impactful ideas on how to write a perfect caption? Share your thoughts in comments – we would be glad to start a discussion about this exciting topic!
Want to get the hashtag strategy that brings me 11,000 impressions per post?
Get The Ultimate Instagram Hashtags Cheatsheet
Download now!
50% Complete
Get The Ultimate Instagram Hashtags Cheatsheet
Attract the right people to your profile using Hashtags on Instagram
100% Privacy. We will never spam you.
100% Privacy. We will never spam you.
AUTHOR BIO
Scott Mathews is a digital marketer at the best dissertation service and a part-time content creator at the paper writing service. Scott is one of the expert writers who often discuss topics such as social media marketing and paid advertising. Scott is the father of two lovely kids and a passionate long-distance runner.