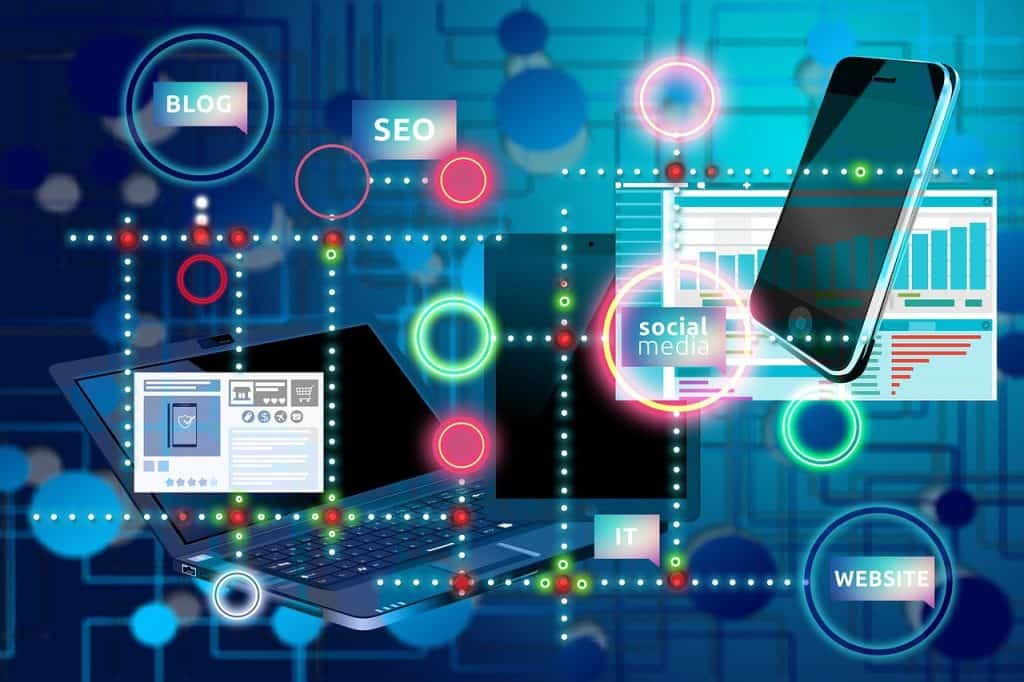 If you are planning your Instagram marketing strategy, yet you are still not aware of the latest Instagram statistics and facts, then you are not being fair to your business.
It's easier to execute a successful Instagram strategy if you have the right information with you. …and in this article, we are going to compile top Instagram statistics that will matter for marketers in 2020. Already, the numbers show, in the U.S. alone, Instagram will reach 112.5 million users in 2020 according to eMarketer.
So let's get the latest Instagram statistics.
More than 1 billion monthly active users
Instagram boasts 1B+ monthly active users, making it the second-best traditional social selling platform after Facebook. Compared to other social media platforms, Instagram takes position number five after WeChat, WhatsApp, YouTube, and Facebook.
Users are likely to buy products on Instagram
Users are looking for products to buy, and the stats show they are likely to buy what they see on Instagram. That's why Instagram is a beast when it comes to taking your business out to the world. A study by Grabmyessay suggests 72% of Instagram users will buy products they see on Instagram.
Mobile buying is leading with 70% of users more likely to buy products online
More than a third of Instagram users are using their mobile devices to search and purchase products on the internet. When it comes to social traffic, Instagram is a goldmine for all types of businesses. The photo-sharing app uses product tags to send users to your product's page.
Of all the Instagrammers, 71% are young adults
71% of the active Instagram users are young adults aged between 18 and 29 years. This is the target generation for today's businesses, so you need to know where your target audience is.
Instagram is used by 71% of U.S. businesses
Instagram is a fast-growing social media marketing platform, and undoubtedly, many businesses are using it to promote their products. In the U.S., 71% of businesses are using the platform. If you are a serious marketer, you can't give Instagram a blind eye.
Other countries apart from the U.S. make up 89% of Instagram users.
As mentioned that Instagram has over 1 billion monthly active users, the United States only has 110 million users. Although the platform is used largely by Americans, they aren't the huge fans of it. The top 5 countries on Instagram include:
Brazil, which has 70 million users
India, with 69 million users
Indonesia, with 59 million users
Russi,a with 40 million users
Don't ignore this information if you want to define your target customers.
500 million Instagram Stories are created every day
Instagram Stories is perhaps the driving force behind the popularity of the app since its launch. People love stories.
Instagram users are looking for new products and services
People research before they buy a product, and 83% of Instagram users say they use the app to find new products and services- and the fact that customers are more likely to buy products they see on Instagram makes this app a goldmine for internet marketers.
Users are more active in the afternoon
To make sure your content is seen, you must observe timing. You must know when users are active on a particular social platform. If they are active online, give them a dose. Does Instagram have times when users are active and inactive?
According to CoSchedule, users engage more between 1 PM and 5 PM, but B2B companies get high click-through rates at various times such as 12 to 1 PM, 5 to 6 PM, and 8 to 9 PM.
If you have Instagram business account, you can see when most of your followers are online.
33% of Instagram users comprises of B2B companies
Since its launch, B2B companies have believed the app was for B2C companies. However, things are beginning to take a new twist, and 33% of B2B companies are now using the app- in 2020, the number is expected to go up.
Ideally, Instagram is a valuable tool for connecting with prospects, employees, clients, and other players in the industry.
Instagram has more downloads in the Apple app store
According to a 2018 report by Assignment Helper, an online assignment help portal, YouTube had more downloads. But currently, Instagram is the second most downloaded app. That means more people are seeing its worth for their businesses.
Instagram engagement is 20X more than that of LinkedIn
For building connections with prospects, employees, and other businesses, Instagram beats other social platforms. But that's not all; it's also the most powerful social platform for engagement. TrackMaven statistics show that Instagram engages 20 times more than LinkedIn.
Video gets more engagement than pictures
Although visuals are appealing to people videos engage people on Instagram more than photos. A study suggests that videos engage people 38% more than photos.
If you are yet to incorporate video in your Instagram marketing initiative, you are not doing a favor to your business. Stir engagement by mixing videos and photos in your Instagram posts.
Out of Instagram's users, 52% are female and 48% are male
You can't ignore gender while working on your Instagram marketing strategy. In the U.S., 43% of women are using Instagram, and 31% of the users are men.
This makes it hard to make assumptions based on demographics on social media.
A good rule of thumb is to use social media analytics tools to mine helpful information about your target market that will enable you to plan a successful content strategy and target the right audience.
Understand The Statistics And Use Them To Your Advantage.
"Understanding the statistics is easier than doing the right thing", says Johnathan Symons, a custom coursework expert. Having read the figures and how popular Instagram is across demographics and countries, it's high time you determine how to improve your business.
Author Bio
Scott Mathews has been a professional internet marketer for over 10 years. He also offers resume writing service in the UK. Being interested in educating users on how to get the most out of social media, Scott has shared plenty of articles about Instagram marketing on many blogs and publications. He also offers assignment help and writes custom essay papers.