Whether you sell physical products, online courses or coaching services, you need one thing.
Website traffic.
Without traffic, you have no audience, no subscribers, no sales, no revenue – no business.
Today you will learn only one strategy.
But I assure you, this single strategy if you do it the right way, bring you 100s or 1000s of visitors every time you publish a piece of content (high-quality piece of content)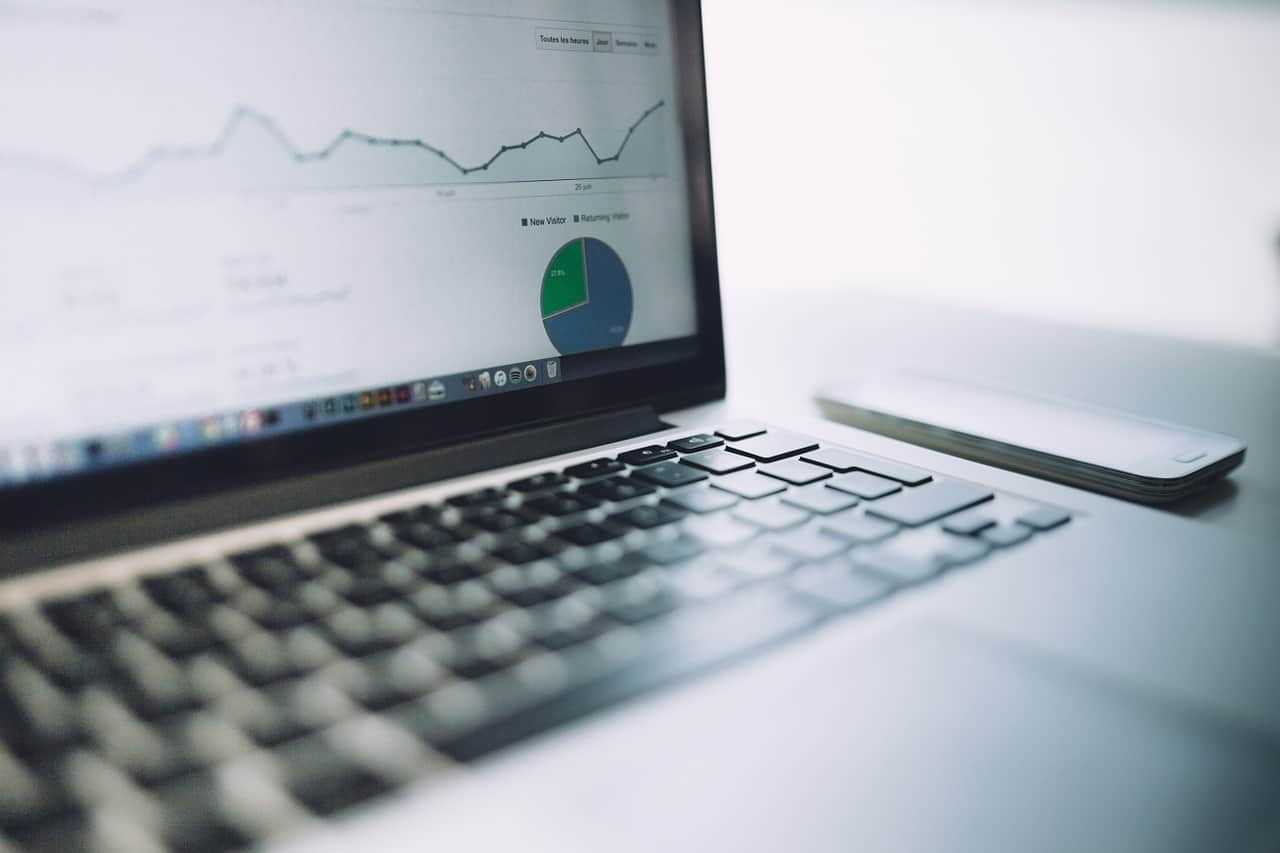 I have learned this strategy from Bryan Harris (videofruit.com).
A few months ago, he published a free course on How to use LeadPages (software)
to grow your email list.
He put a lot of effort into that course and wanted to be sure that a lot of people
will get their hands on that course.
So he came up with a plan, a brilliant plan.
Free Bonus Strategy:
Click here to learn
How to Drive 1000s of Visitors to Your Website + Access to VIP Area
Here's how the strategy works in a nutshell:
Step #1: Find out at least 20 articles that mentioned Leadpages in the previous 6 months.
Step #2: Send an email to everyone who linked back to that article and tell them about his free course.
The results were astonishing: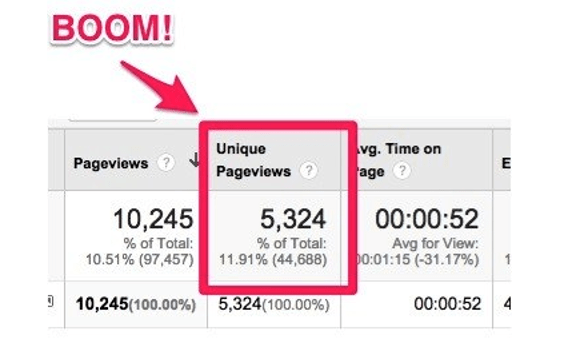 Over 5000 visited his landing page and over 2,000 of them signed up for the free course.
As you can see, whether you are a pro or a complete beginner, you can implement this strategy and get similar results like Bryan.
No existing audience or experience is needed.
I'm going to show you step by step how to implement this technique immediately.
Step #1: Put together a list of at least 20-30 popular websites that have written about your topic
There are two tools you will need, both are completely free!
Google and Moz bar.
First, create a list of 20-30 quality and relevant blog posts about the topic you want to write about.
I'm going to show you a real example.
Let's say you want to write about the best ways on how to increase engagement on your Facebook page.
Part #1: Go to Google and search for:
'best ways to increase engagement on Facebook page'
'how to grow Facebook engagement'
'Facebook page engagement tips'
and so on…
A quick search for 'how to grow Facebook engagement' gives you a bunch of great articles related to your topic.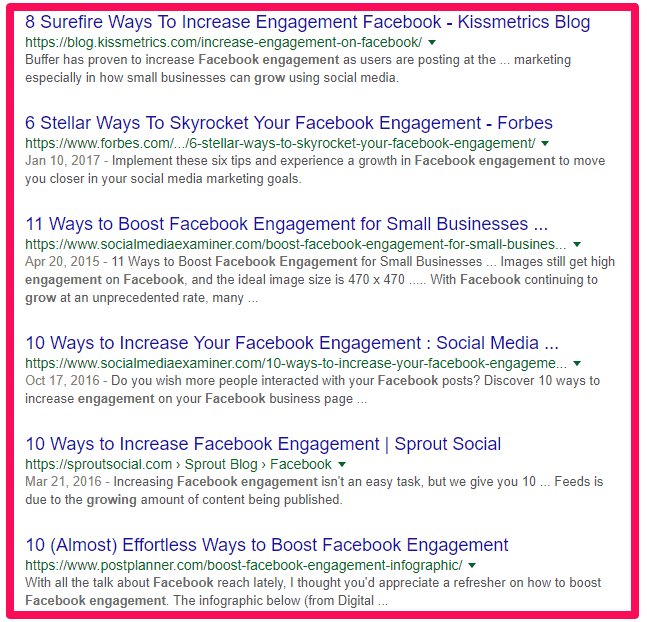 But there's a catch.
Finding just 20 relevant articles would be too much easy.
You need to find at least 20 articles that are popular.
It means other people or websites are linking to those articles (That's a sign that the article is a great resource).
You need to install the mentioned 'Moz Toolbar'. It enables you to quickly find out how many backlinks each of those articles received.
Part #2: Install the Moz bar Chrome extension (you have to register for a free Moz account)
Once you do that, activate the toolbar, the Google search result will look like this: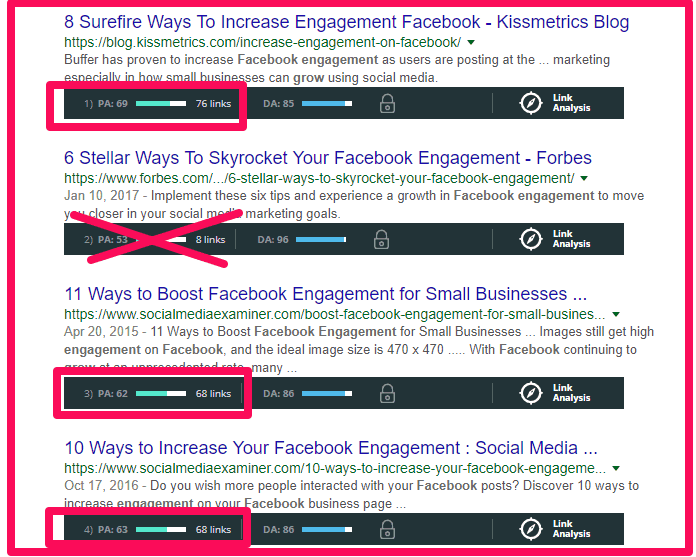 You are looking for articles that have at least 30+ inbound links (see the small pink box)
Then, click on the number of links (highlighted in pink above) and on the page that pops up click 'linking domains (highlighted in pink below).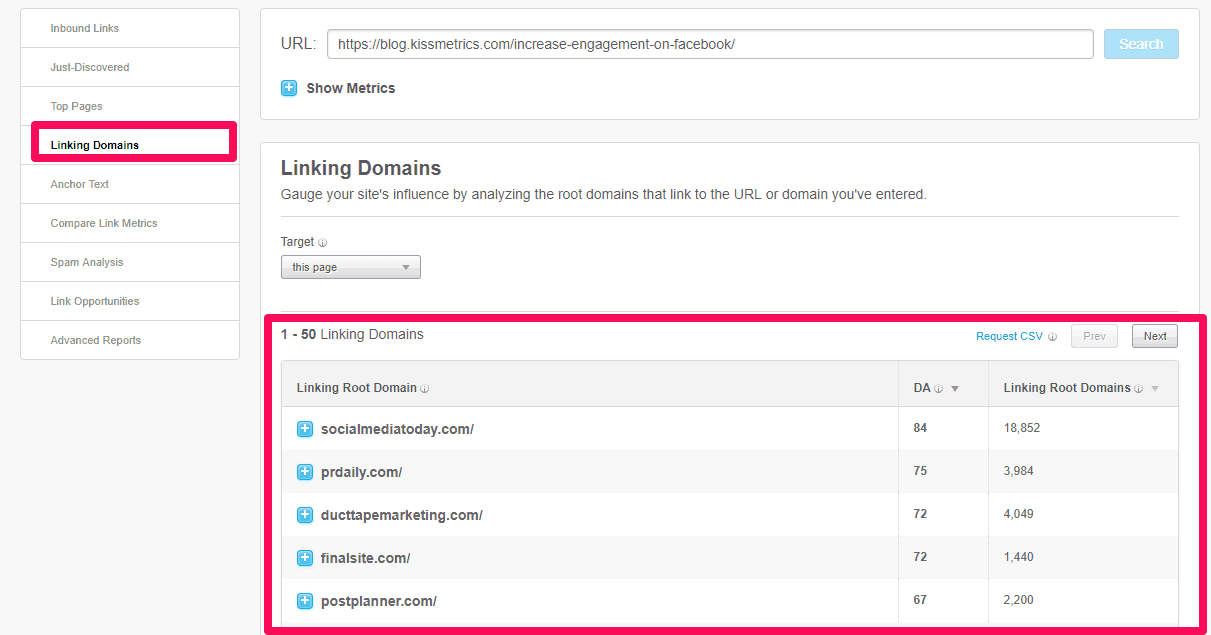 Boom!
Now you see the list of 50 Domains that linked back to the article.
Repeat the process for all articles on the first page of Google until you put together a list of at least 200 unique websites.
Step #2: Contact each owner of those websites, let them know about your article, ask for a feedback AND share
Let's recap.
You have found at least 20 articles that cover the same topic you want to write about and that have at least 30 backlinks (other websites are linking to it).
You put together a list with 200+ websites that showed interest in your topic by linking back to the related articles.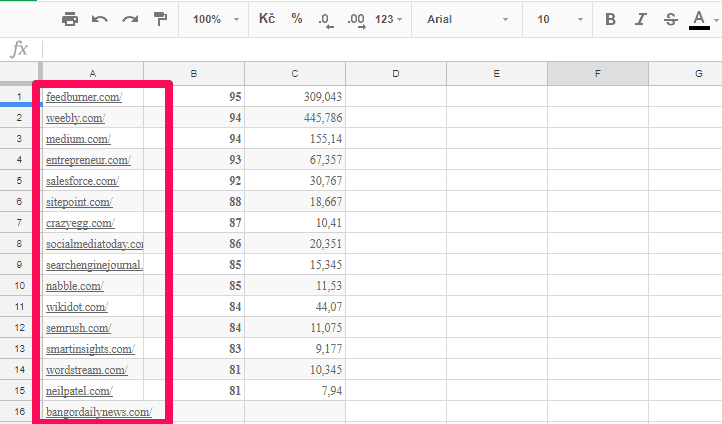 Now it's time to find email addresses of owners of those websites and let them know about your article.
Because you know they are already interested in your topic, they will more likely link back to you and share your articles with their audience.
The process is:
Find the most up-to-date email contact for each website
Ask for the feedback and share of your own article
Whenever I want to find an email address of anyone, I normally use the app called Email Hunter.
You can use this app for free.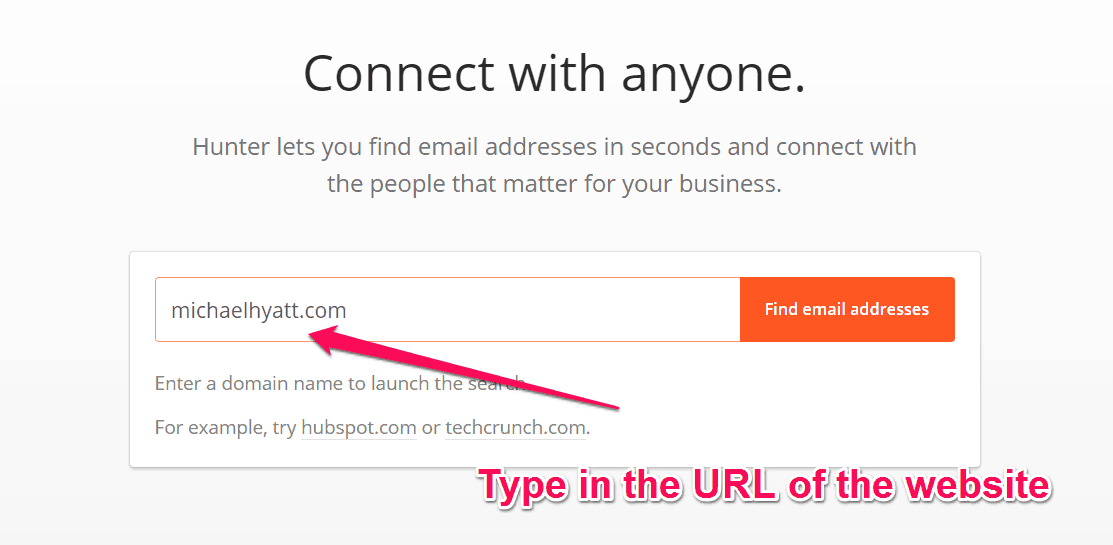 And then use the result with most sources.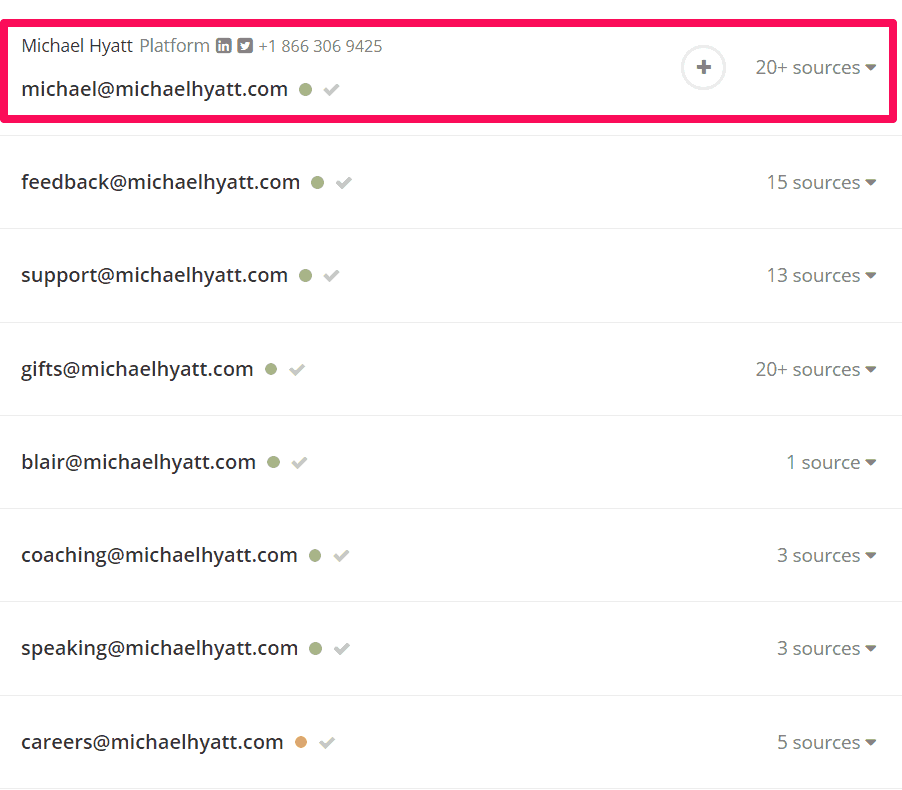 If you can't find any email address, you can try another app called AnyMailFinder.
Next, send them a personalized email – you can use my template.
Hello [name],
Here's [your first name]. A few days back, I stumbled upon the article you've written about [insert name of the article] and I've learned a lot from it. Especially the part about [insert a specific part of the article] was extremely useful for me.
I noticed that you linked back to the article on [insert name of the article (in our case it is an article about Facebook engagement)].
I surveyed my audience and they wanted me to write something similar, but more specific and actionable.
I listened and created this guide [insert URL of your post].
If you find a time, I'd love to get a feedback from you. And if you love the article (I know you will), a link to my post would be awesome!
Thank you for your time!
[Your name]
PS: If you find it useful for your audience, feel free to share it. [insert clicktotweet URL]
Tip #1: I've learned from Bryan that the best time to send emails to business owners is from 6 p.m. to 9 p.m. CST.
Tip #2: Even though that most experts don't recommend sending a newsletter on weekends, In my experience, most of the website owners are more responsive on weekends than on weekdays.
Remember, creating a quality content is one thing, but if you don't promote the content sufficiently, the effort you put into creating the content doesn't make sense.
As Derek Halpern says, you should spend 20% time on content creation and 80% on content promotion.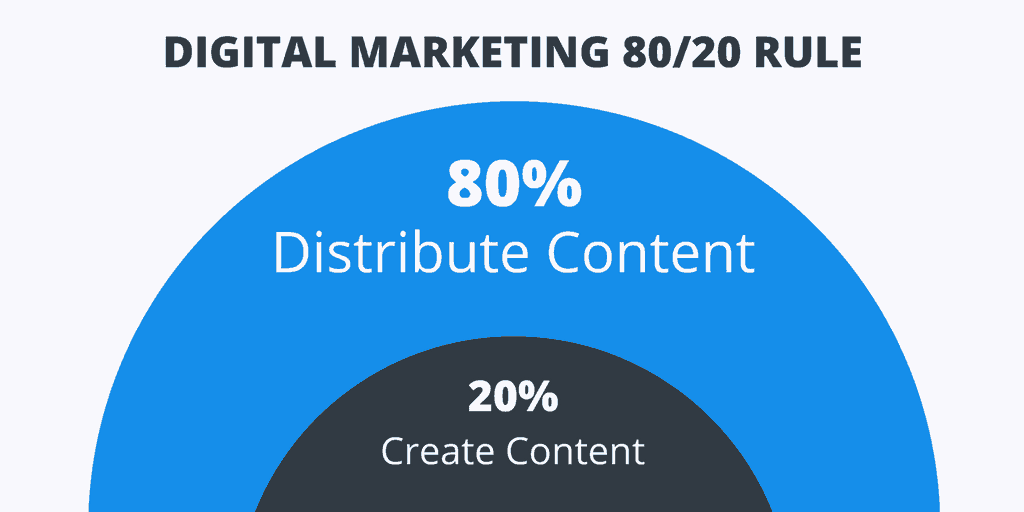 Image source: BufferApp
Free Bonus Strategy:
Click here to learn
How to Drive 1000s of Visitors to Your Website + Access to VIP Area
Follow this tutorial and use the two-step strategy to generate loads of free traffic for your next blog post.
Summary
Step #1: Install Moz Toolbar
Step #2: Create a list with at least 20 blog posts about your topic that received at least 20-30 backlinks
Step #3: Export 200+ domains that linked back to those articles
Step #4: Search up-to-date email addresses of the domain owners
Step #5: Send them an email asking for a feedback, link back and sharing your article
Using this step by step tutorial and email template it should be a piece of cake.
After you implement the strategy, come back and share the results with me.