Let's start with a few interesting facts…
With Instagram reporting more than 1 billion active users, there's a good chance your target audience is there, right?
It had taken thirty-eight years before 50 million people gained access to radios. It took television thirteen years to earn an audience that size. It took Instagram a year and a half. – Gary Vee
Let me guess…
You're reading this article because you want to
Grow your Instagram account.
Get more engagement on your photos.
Build a relationship with your followers.
Turn your fans into subscribers and customers.
Or to find out what tools to use…
You've tried many different strategies…
But the reality is that the results are not as good as you would like.
The chances are, you have been making some of the mistakes that keep you far away from your goals.
Maybe you just need to make some little tweaks to get way better results.
That's why I asked 14 experts 'what are the biggest mistakes people are making on Instagram' and how to fix them immediately, so you will finally achieve results you desire.
(Let me know in the comment section, are you guilty of any of these mistakes?…)
Zahara Jade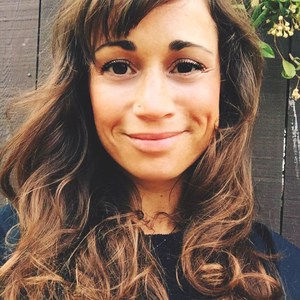 What are the biggest mistakes people make on Instagram?
The biggest mistake people, and in particular brands, are making on Instagram is that they do not recognize the impact that leveraging influencers can have on their business development.
The influencer marketing industry is predicted to reach $5-10 billion in the next five years, and Instagram is one of the major players with 600 million users and a projected influencer marketing reaching $2 billion by 2019.
Brands are working hard to monetize their Instagram profiles but even with massive audiences, converting engagement into sales is not always black and white.
It's important to take a look at online consumer behavior, and how it impacts sales; 92% of people trust recommendations from people they know over other forms of recommendations.
What does this mean for brands?
Their audience is less likely to trust a message coming directly from that company (their products or services, and any related CTA's or purchasing recommendations), even if they have been following the company's Instagram profile for years.
Rather, both statistics and profits show that consumers will take buying recommendations from people who feel familiar to them, like influencers they follow, even if they don't know them personally.
In fact, the ROI for an influencer campaign is 11x higher than all other forms of digital media.
Adding everything up, it makes a lot of sense for brands to leverage the power of influencers on Instagram if they aren't already doing so because it's a big mistake not to!
Connect with Zahara on her company's website and Instagram.
Jonathan Chan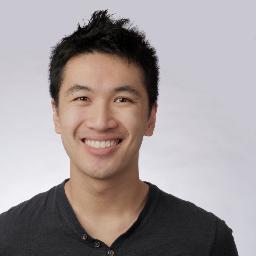 The worst Instagram marketing advice I've ever heard was "All you need to do is post high-quality stuff and you'll get followers", which is a half-truth at best.
When it comes to utilizing Instagram as an effective marketing strategy, you need to be able to do more than just post.
Yes, it is incredibly important to do posts which provide value to your followers but there's so much more to Instagram than that.
More than anything, the most important thing to keep in mind on Instagram is consistency.
You need to be able to be consistent with you how much you post, the value you bring, the aesthetics you choose to use.
Consistency is always king.
You can make all the posts you want, but if you post fives time in one day, and only do another post a week later, then your audience has no idea what to expect from you and are less likely to stick around.
Yes, it is incredibly important to do posts which provide value to your followers but there's so much more to Instagram than that.
More than anything, the most important thing to keep in mind on Instagram is consistency.
You need to be able to be consistent with you how much you post, the value you bring, the aesthetics you choose to use.
Consistency is always king.
You can make all the posts you want, but if you post fives time in one day, and only do another post a week later, then your audience has no idea what to expect from you and are less likely to stick around.
Visit Foundr on Instagram and check out their favorite post on their blog.
Morgan Timm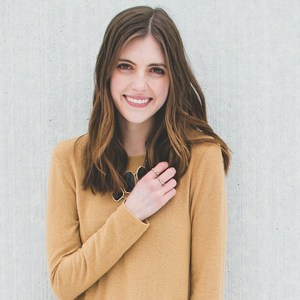 "The biggest mistake people make on Instagram is inauthenticity. You can't go on the platform anymore without seeing pictures littered with generic comments like, "Great snap!" or "Wow!" that appear to be left by users, but are actually the product of bots.
When people turn to these methods they begin to kill the platform. During it's prime Instagram was one of the more authentic platforms and one where you could really connect with people, but it's begun to lose that element of connection thanks to overuse of bots and automation.
People turn to automation to save time growing their accounts, but they often rely too heavily on this automation and stop authentic engagement altogether. When you're not making efforts to connect with your audience in a genuine way, you'll lose their interest. You may see your follower number grow, but you're also likely to see you engagement numbers (which I consider to be more important) drop.
I understand the argument for automation, and don't think that minimal automation is the end of the world so long as you're still taking the time to like pictures and leave thoughtful comments within your communities.
Social media is meant to be social, and when that dies on a platform the platform dies."
Connect with Morgan on Instagram and on her website.
Sarah Scriven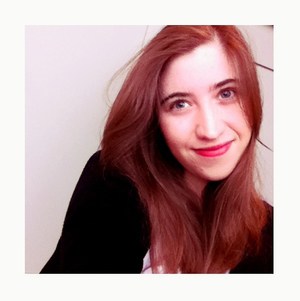 Whilst not the worst piece of Instagram advice I've heard, the most poorly used, or poorly interpreted advice I've heard is this: comment on other people's profiles.
Not bad advice in and of itself, however I think a better way phrasing this is 'start a conversation with someone else'.
Whilst commenting on someone's account is a good way to get them to notice you, (just like saying hello to a stranger at a party) if you just say that – you can be forgotten pretty quickly.
Thus, often leading to an 'unfollow' down the line as the person forgets why it is they are following you in the first place.
The greatest trick to social media is being social.
It doesn't have to be a deep conversation discussing your deepest fears and aspirations, but creating a quick back and forth that extends beyond the usual 'super cute pic' and 'thank you' conversation is invaluable.
It's not a quick and easy fix. It's not how to get thousands of followers overnight.
It is how you build a dedicated following of brand advocates for your business.
Connect with Sarah on Instagram and her website.
Alex Tooby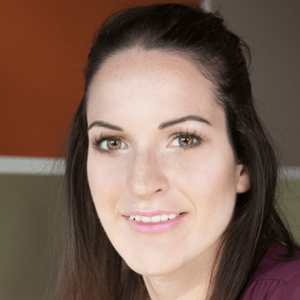 What are the biggest Instagram marketing mistakes?
I believe the biggest mistake people make on Instagram is spreading themselves too thin.
If you create an account that doesn't have one strong, and clear focus, you're going to struggle to build an engaged audience.
Having a strong focus means you've determined what it is your account is about -maybe it's health, self-improvement, puppies, real estate, whatever – and you're sticking to that focus like GLUE.
If your account is about cars, as your follower, I expect (and want) to only see cars, car parts, paint jobs, racing videos etc.
I don't want to see your kids, or what you ate for dinner last night.
When you add in photos that don't support the focus of your account, you dilute your brand and confuse your followers.
So while it may seem tricky to stick to one thing for the rest of time, know that the accounts that do this, are the most successful ones on Instagram.
As a testament to this concept, take my account @menandcoffee.
This account blew up and went viral because of it's strong focus.
I ONLY post photos of men drinking coffee; not just men, and not just coffee.
This strong and almost sickly strict approach to Instagram is what has proven to work and has provided me with some awesome rewards like income from sponsored posts, free products, invites to exclusive events, and so much more!
So remember, when someone follows you, it's because they like the topic of your account.
If you continue to give that to them, they'll stick around and consistently engaged with your posts. In contrast, if you're constantly switching up your focus by sharing too many different types of photos, your followers will eventually move on.
Visit Alex's website and Instagram.
Ross Simmonds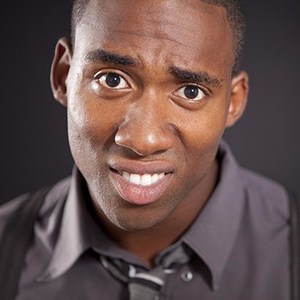 Here's the worse Instagram marketing advice I've ever got:
The worse piece of advice that I ever received when it comes to Instagram marketing was a recommendation to ONLY focus on images.
This person advised me that even though Instagram Stories was live, Instagram was always going to put photos first and video second.
They proclaimed that there was a reason Instagram focused on photographers at the beginning and that they would never shift focus on video.
The recommendation was to share my video content on Snapchat and ignore Instagram Stories.
Since then, Instagram Stories has surpassed Snapchat for users and I've been spending a lot more time testing & sharing new formats of content for Instagram stories.
I'm a believer that Instagram Stories will continue to rise and eventually become one of the most influential video channels around.
Take a look at Ross's startups Instagram.
Brad Cameron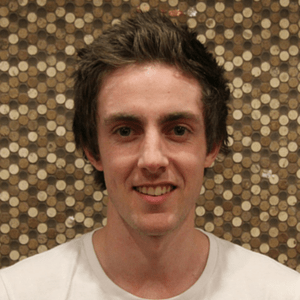 "I think the biggest mistake that people make on Instagram when it comes to marketing is not posting content frequently enough.
I see so many businesses and personal brands that post only once every few days or once a week or so, when I believe they should be posting good content 3+ times a day.
There's so much content that you can create to post, such as: Behind the scenes of your business, a picture of you and someone else that you caught up with for lunch that day, inspirational or funny quotes related to your business/personal brand niche, a photo with a story of something interesting that happened in your day with the business, talk about a subject/idea related to your niche, etc.
Posting multiple times a day means more of your audience will see your posts and they will see them more frequently, which is obviously good to keep your name/business fresh in their mind, but it also creates more opportunities for you to build rapport with that audience when they get the chance to comment on your posts on a more regular basis.
I also believe posting multiple times a day will grow your number of followers quicker as there will be more interaction with your audience as people tag their friends in your posts more frequently."
Brad's website and Brad's Instagram.
Jenn Herman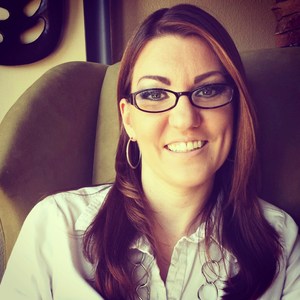 One of the worst pieces of advice I've heard put out there for Instagram marketing is to delete any post(s) that don't perform well.
Many people advocate for deleting posts that don't hit a certain threshold of engagement (likes and/or comments) and feel it makes your account look bad to have poorly performing posts.
I completely disagree and believe that, with the right strategy, every post you share is a part of your brand's story and serves a purpose.
Not to mention, just because a post doesn't generate the most "likes" doesn't mean it isn't still driving traffic to your website or building your brand awareness.
If you're posting consistently, in conjunction with a strategic approach to Instagram, then every post should remain active on your profile!
Find out more about Jenn here and give her a follow in Instagram.
Lauren Bath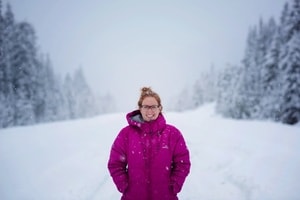 The biggest mistake that people make on Instagram is to not be themselves!
I know that this sounds pretty obvious but there are a lot of people out there who create these magical Instagram lives for themselves and what they don't realize is that Instagram is a very social platform.
Before too long you might find yourself being invited to instameet's or gatherings.
If you grow an audience you will start to be invited on press trips or even asked to do public speaking.
Basically, if you have any aspirations to use Instagram as a career tool then you should expect to be crossing that line from digital life to real life eventually.
The best thing I've ever done on Instagram has been to just be myself, warts and all.
I don't stretch myself skinny in self-portraits, I don't tone down my personality,
I'm not afraid to throw in a few curse words or discuss my beliefs on bigger picture world views and I back it all up when I meet people in real life.
One of the biggest compliments I ever get is when I meet people and they tell me I am just like my Instagram persona.
I don't have to worry about remembering a story I've embellished, I don't have to dress up to be someone I'm not and I can be relaxed every time I meet new people.
Connect with Lauren on Instagram and her website.
Melissa Johnson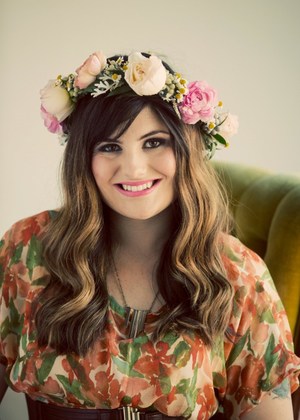 "I absolutely love the community you have the opportunity to create on Instagram.
There are so many wonderful, strategic ways to grow your following, and sadly some not so great ones as well.
I once watched a course on growing your Instagram feed by targeting hashtags that are NOT relevant to your brand, but instead basing the hashtag selections by popularity.
I 130% disagree with that move.
You're only allowed 30 hashtags on Instagram, and you should treat each hashtag like gold! I find it so important to tag the most relevant audience possible, as you will naturally gain the right followers who can identify with your brand.
It's all about quality over quantity, and your content can get lost in an over-populated feed.
I would much rather include a hashtag that has 300K shares versus a hashtag with 2 million shares.
It's all about reaching the right audience!"
Visit Melissa's Instagram and web.
Sue B. Zimmerman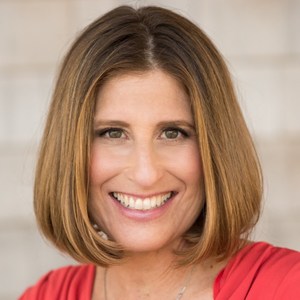 Biggest Instagram Marketing Mistakes –
People don't stay in their lane!
What is your Zone of Genius and do that!
The more hyper focused and "Niche Specific" you are with your content – the more success you will have.
On my business account https://www.instagram.com/theinstagramexpert/
I ONLY share Instagram Tip, Tools & Tactics – you do not see what I am eating where I vacation or where I am shopping.
You can find out more about Sue at her blog.
Jasmine Star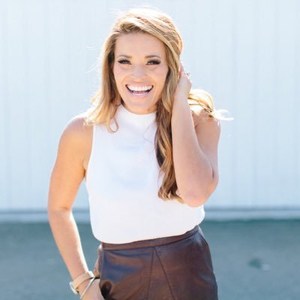 The biggest mistake people make on Instagram is inconsistency.
The key to growth is showing up and engaging with followers.
Post at least once a day for maximum impact and the chance to connect with followers in a real and authentic way.
Jasmine's Instagram and website.
Leonard Kim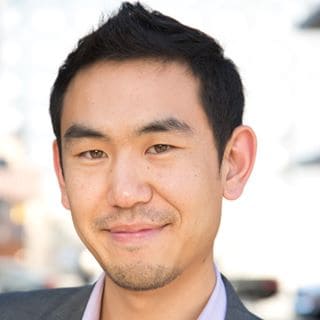 Use auto comments. I've seen people use auto comments and say something like "great post" on a picture of a funeral.
Talk about pushing away your audience forever. And others use them to directly ask people to check out their site.
If you want to create a loyal fanbase, then you can't just use a fully automated system.
You need to strategically comment.
And more often than not, that requires an actual person who examines the picture and deciding which comment would work best.
Connect with Leonard on Instagram and his web.
Shep Hyken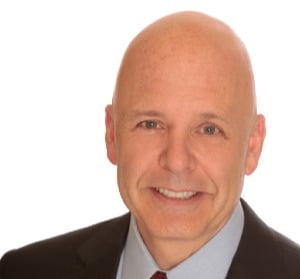 For brands that want to build up Instagram followers, deliver value.
If a customer feels you are constantly trying to sell them, they will tune out, unfollow and you lose them.
The biggest mistake a brand can make is to be overtly promotional.
Connect with Shep on Instagram and his website.
---
Instagram is an awesome place to market your business, connect with your ideal clients and engage with them.
Just be sure to do it the right way.
That being said, keep in mind these mistakes, avoid them and it's just a matter of time then you become Instagram marketing rockstar!
Now it's your time.
Let me know in the comment section what mistake you're going to fix first!